Les pièces manquantes / The missing pieces
book
2007
French/English
published on the occasion of the solo exhibition by EMBA-galerie Manet, Gennevilliers
order here: contact
7 € + postage
Les heures

creuses

 


24 pages
14,5 x 21 cm
selection of 8 texts

texts by Dominique Petitgand
English translation by John Tittensor
graphic design by Olivier Larcher and Dominique Petitgand

ISBN : 978-2-9519329-1-3

The sound pieces I wasn't able to create, or decided not to produce. Recordings that fell through, impossible editings, planned then abandoned. In each case, a hassle – circumstances, incapacity or lack of conviction.


---
dddd
I pezzi mancanti
book
2023
italian
published by leppi lampi labors, Turin
limited edition 30 copies
fff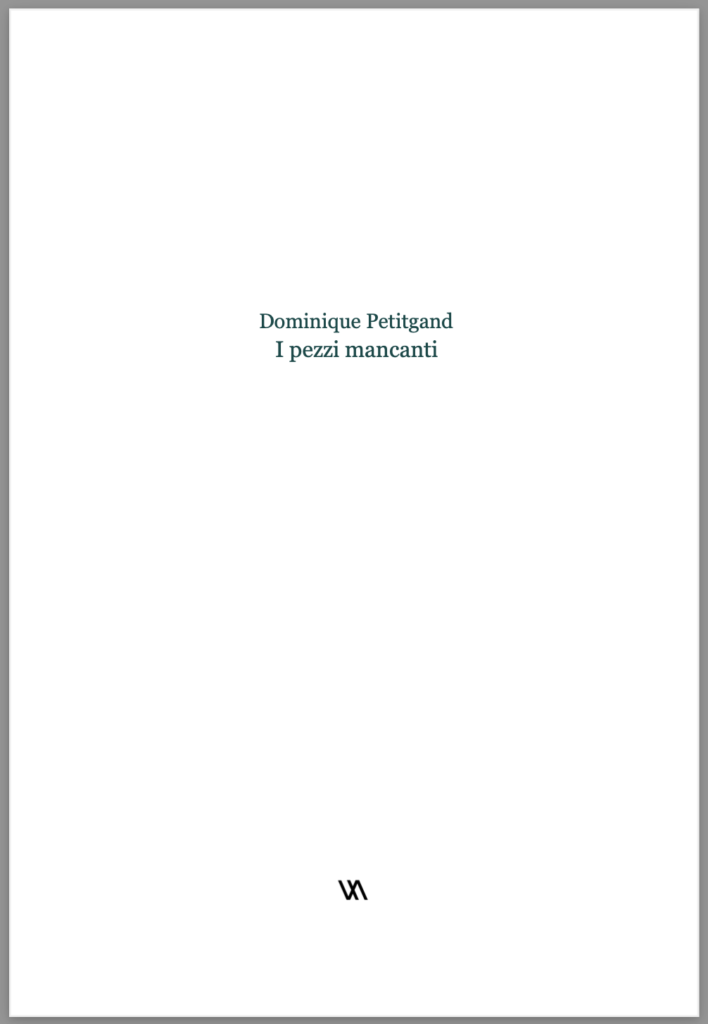 16 pages
13x19cm
selection of 7 texts

Italian translation by Giuseppe Furghieri et Carlo Fossati
with a photography by Carlo Fossati


This publication is an echo to the presentation of a selection of the texts
during the exhibition Con voci e senza at e/static gallery in Turin in 2006.
---
ddd
about
– interview with Pierre Bal-Blanc, 2008, publication catalogue Reversibility, Mousse Publishing, 2013, Fr./En.
dddd