La logique fantôme (Ätherische Logik)
9 texts on paper
2023
solo exhibition Le poumon et les nerfs (Lunge und Nerven), Sound Body Space program, PEAC Museum, Freiburg-im-Breisgau, Allemagne, 2023 (cur. Lea Altner)

d
Nine short printed texts (translated from French into German and English) on a sheet of paper are made available at the junction of each room of a big space of exhibition.

These nine texts are a proposal of coincidences. Like an non-explanatory and incomplete notice to the sound work, each text develops in a few words a notion linked to listening a sound work and to the experience of visiting the resonant space.
Translations by Elke Albrecht.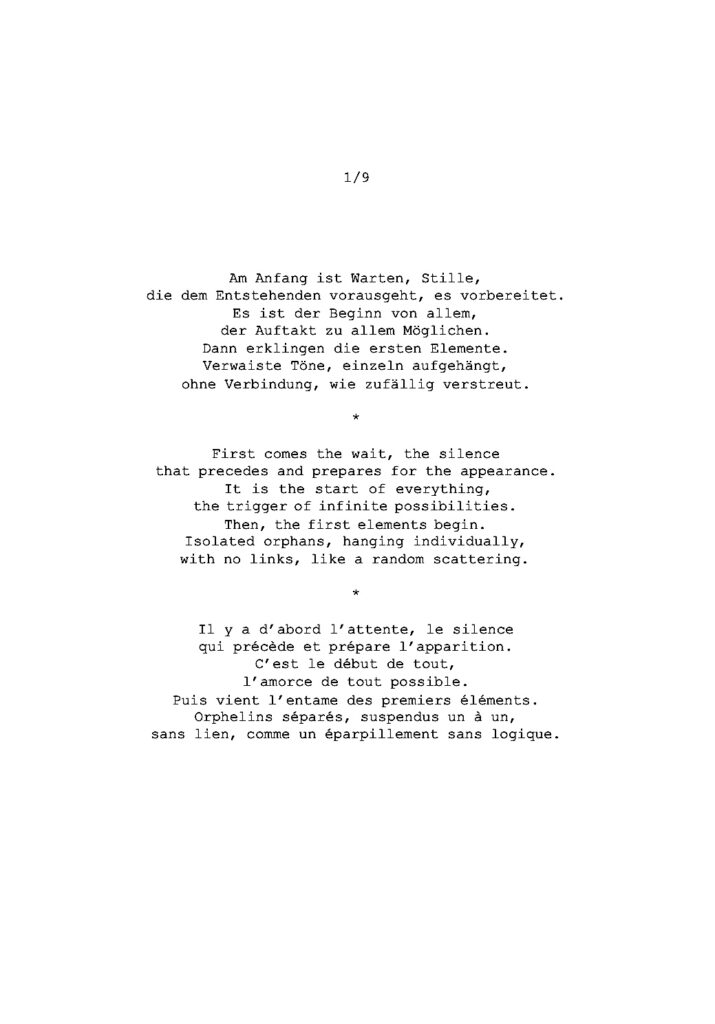 PEAC Musuem, Freiburg-im-Breisgau, 2023 – photos D.P.