Avec et sans voix
sound installation with 5 speakers
2006
Avec ou sans voix (Con voci e senza) – version with Italian subtitles
solo exhibition Con voci e senza, e/static, Turin, 2006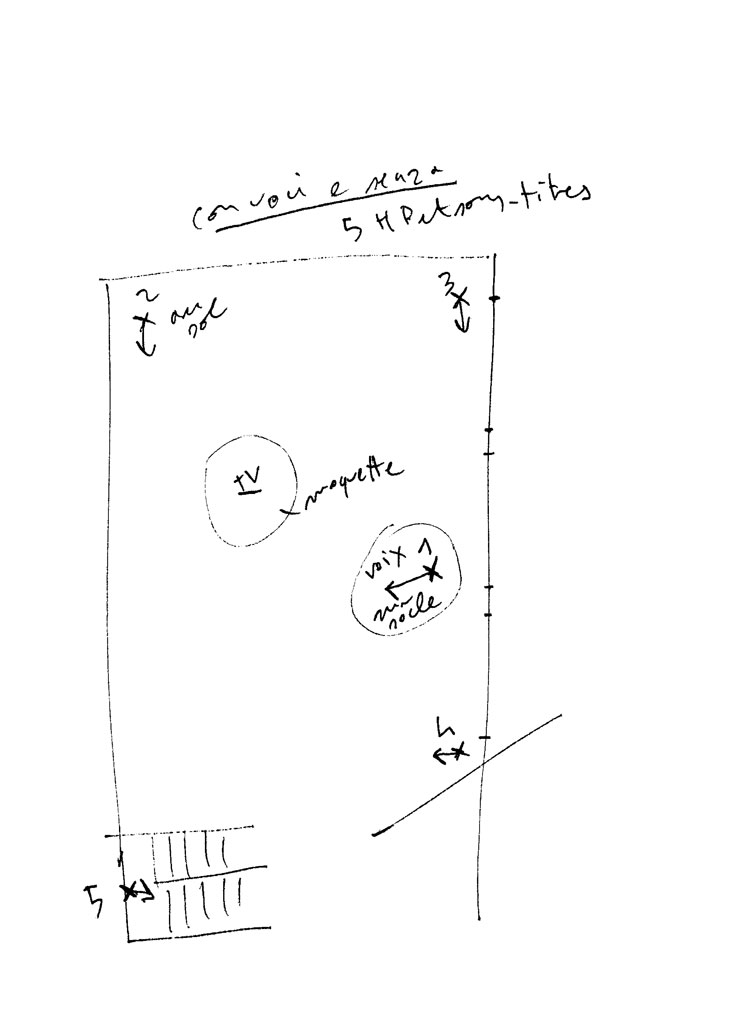 The installation Avec ou sans voix is a composite work and plays several sequences over a set of five speakers.
In the center, a speaker mounted on a pedestal emits voices whereas in the periphery four speakers (three on the floor on either sides and one hanging on the entrance wall) emit musical and sound atmospheres (as backgrounds or interludes). The sequences follow one another in different configurations: voices only, voices with music, music without voices, noises only, silences.

version with subtitles

Avec ou sans voix (Con voci e senza).
On the floor, near the center and in an indirect position, a video screen shows the written and synchronous translation. Italian translation by Centre Culturel Français de Turin.

excerpt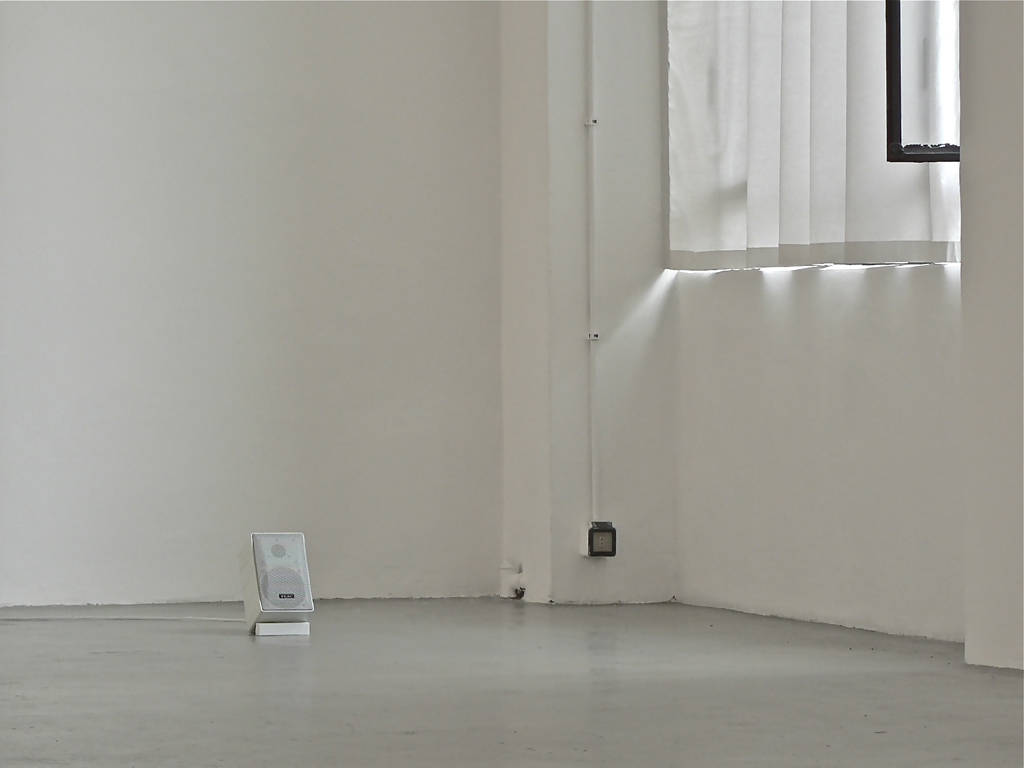 photos Carlo Fossati
---
document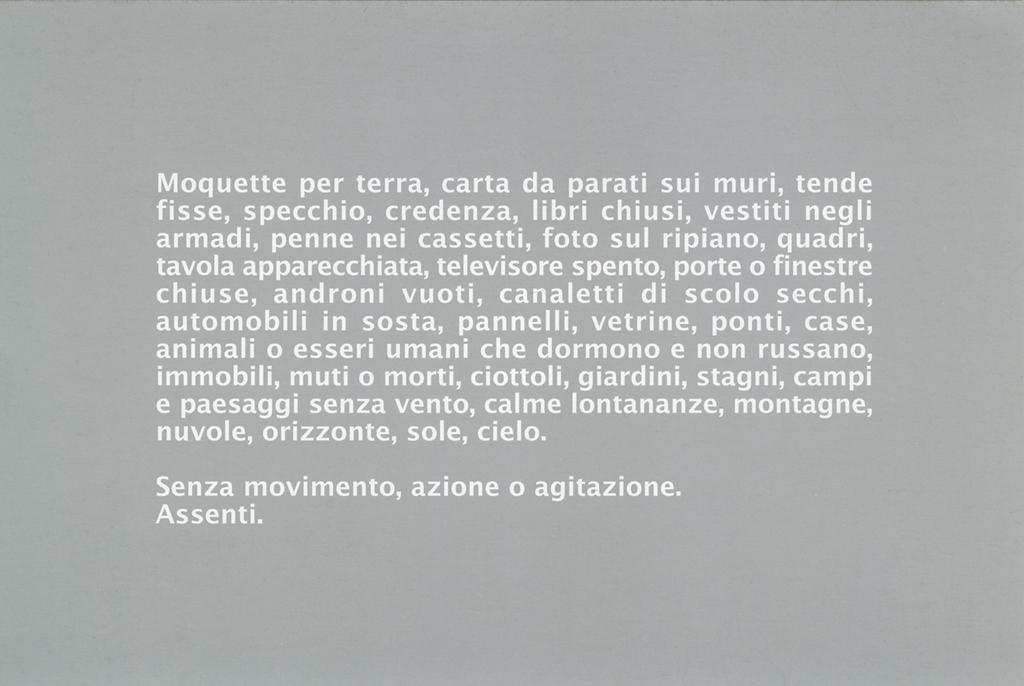 invitation card