Cet empêchement
sound installation with 3 speakers
2001
exhibiition Être présent au monde, collection MAC/VAL, Vitry-sur-Seine, 2007
Les heures

creuses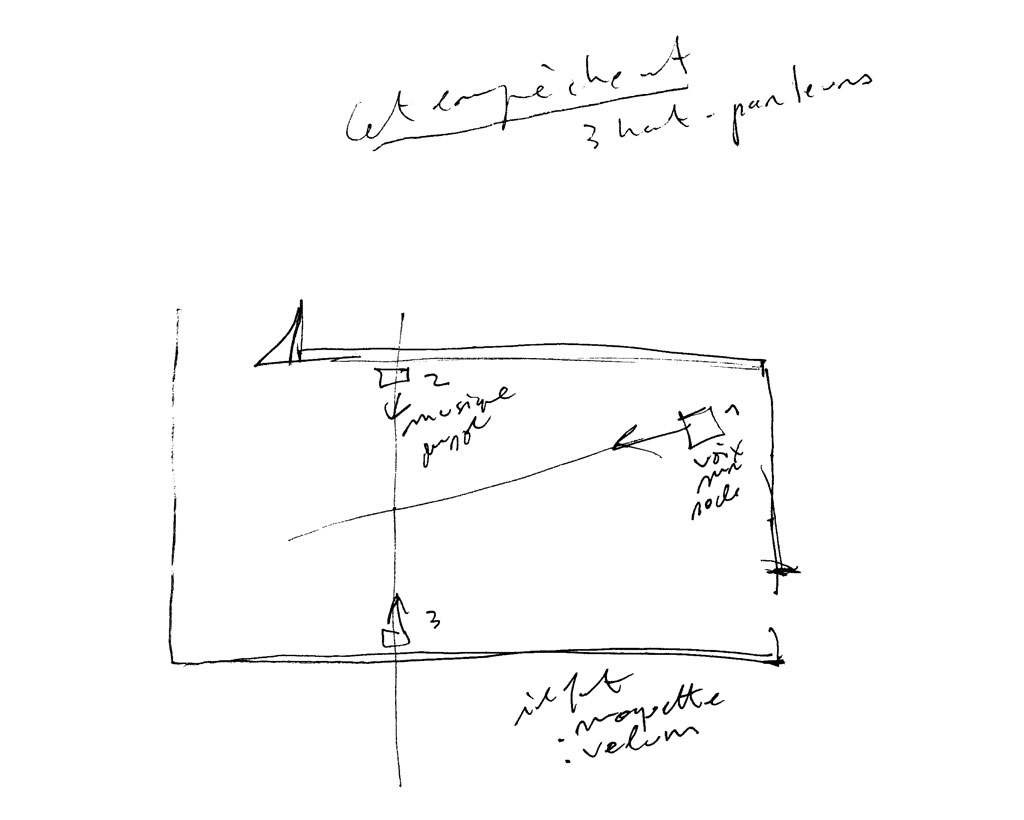 The installation called Cet empêchement takes up a rather small, muffled space all in one piece.
A first speaker on a pedestal emits a voice: a little girl (litany of the hitches, closing, constraints). Farther away, two other speakers symmetrically set up on the floor and turned upwards open up a passage: music (a scaling motif that repeats itself like a tiny sequence to be, sharply stopped and endlessly taken back up).
excerpt
photos 1-2 Élodie Royer / 3 Stéphanie Ditche (montage of the exhibition)
---
gggg
about
– text by Alexia Fabre, catalogue of the exhibition Être présent au monde, MAC/VAL, 2007, Fr./En.
ddd