Expectoration à la clef
sound installation with 2 speakers
2002
solo exhibition La tête la première, FRAC Haute Normandie, Sotteville-lès-Rouen, 209
Expectoration à la clef (Extra expectoration thrown in) – version with English subtitles
Open Studios, Les Ateliers New Yorkais, ISCP, New York, 2005
Les heures

creuses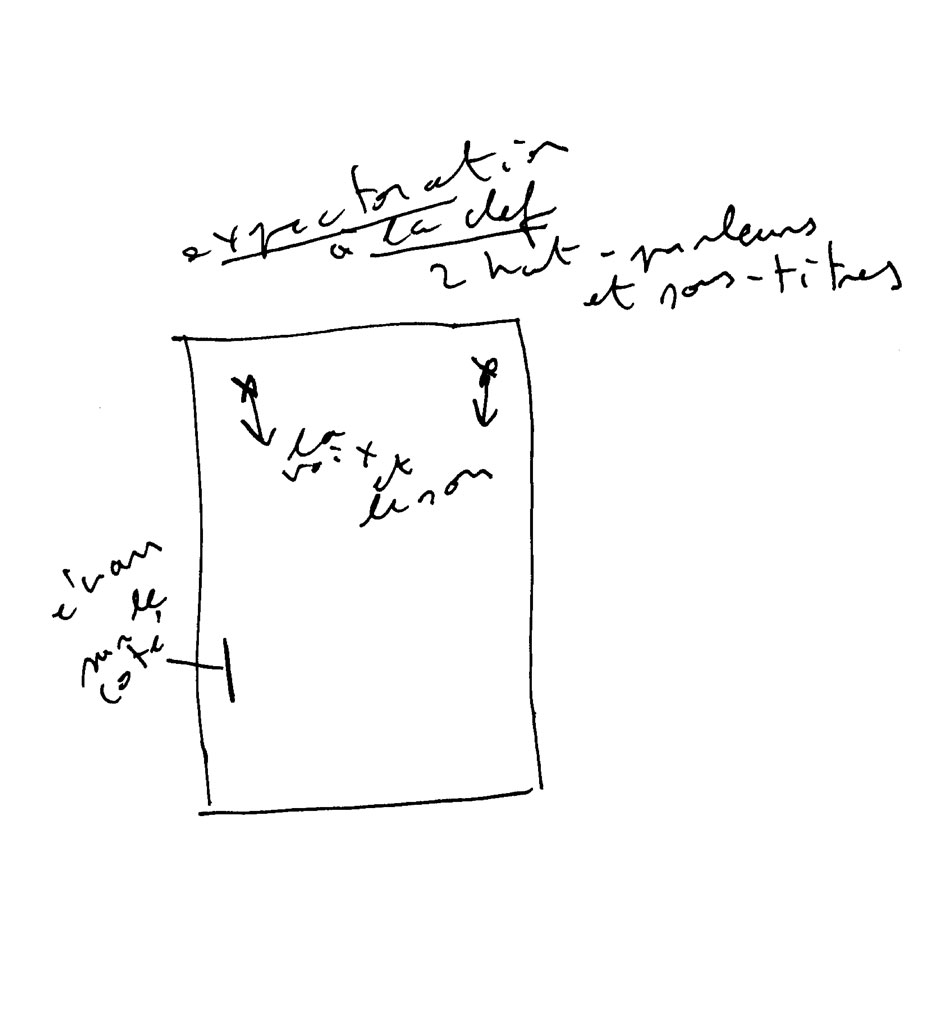 Two speakers on pedestals.
On the speaker on the right, one voice: a man, the story of a trying, panting race; he is gasping for breath and has a pain in the side. Breathing and sentences are interrupted, taken back up and manipulated by the musical sound (whistling and shaken frequencies) while being emitted on the speaker on he left.

version with subtitles

Expectoration à la clef (Extra expectoration thrown in).
Beside, a computer screen connected to the speakers shows the written translation in English synchronously with the voice. English translation by Chet Wiener.
excerpt