In a landscape
sound performance with several speakers
2006/…
outdoor session
duration 30 or 45 minutes
François Villon public library, Paris, 2019 (in front of the street)
Bois de sculptures, CIAP, Île-de-Vassivière, 2015 (in front of a lake)
Festival GMEM, Campagne Pastré park, Marseille, 2013 (in the woods)
abbaye de Maubuisson park, Saint-Ouen-l'Aumône, 2009 (in a park)
Festival Ondulations, Transat Vidéo, Saint-Laurent-de-Tergatte, 2006 (in front of a lake)

version with 16 speakers and 6 listening situations
Programmation Habiter le lieu, Prieuré St-Cosme, 2021 (in a public garden – cur. Anne-Laure Chamboissier)

Outdoor listening session.
The audience is seated, gathered in front of several speakers
and facing or in a landscape. The listening is stereo, distracted
or focused, environmental and narrative and based on the contemplation and the immersion in the place.
The voices, the sound and musical elements, the silences, maintain a relationship of rupture, dialogue and coincidence with the sounds naturally or accidentally produced by the place and
the distance.
Several spoken, musical and landscape sound pieces following each other up give rise to a long open and fragmented story.

dddd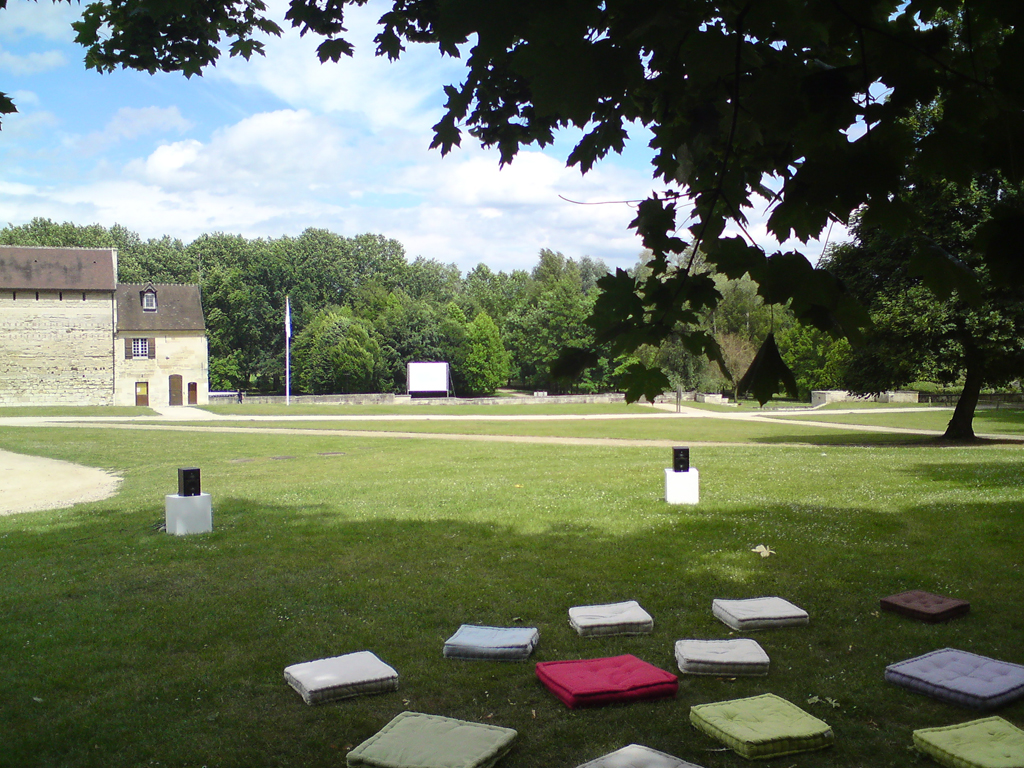 1 abbaye de Maubuisson, 2009 – photo D.P. / 2 St-Laurent-de-Tergatte, 2006 – photo D.P. / 3 Île-de-Vassivière, 2015 – photo Muriel Meunier 
---
sss
version with 16 speakers and 6 listening situations
Partly live (improvised mixing from a central point at certain times) and partly fixed, this sound action in the landscape uses a set of 10 speakers on pedestal, distributed by 2 or by 4 according to different points of view, and offers several listening situations: individual or collective, mobile or fixed, sitting on benches, deckchairs or cushions, in fee, short or long durations.

ddd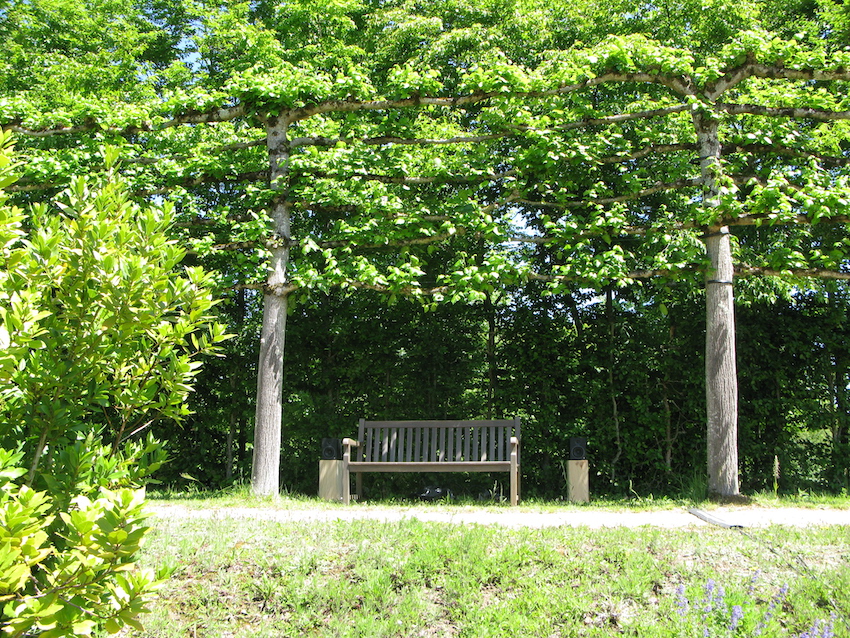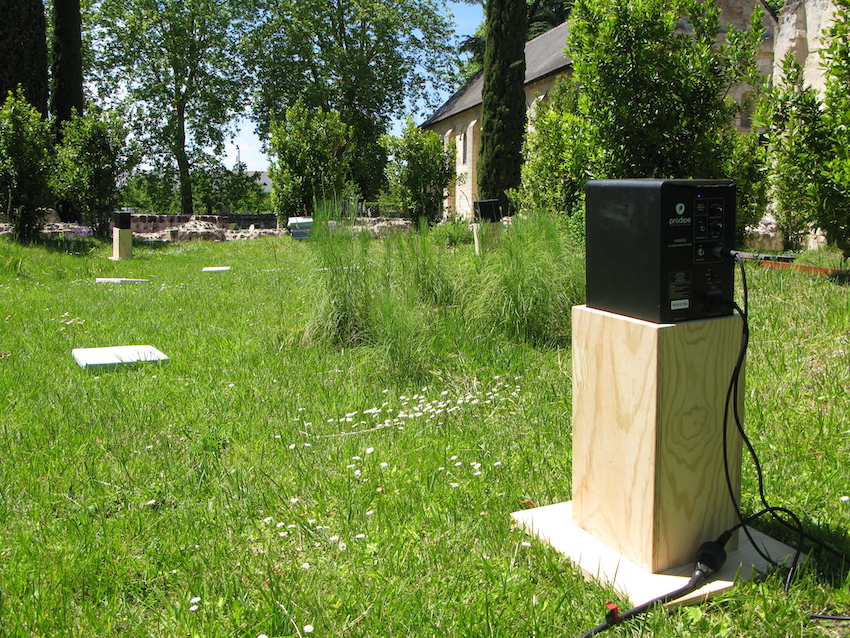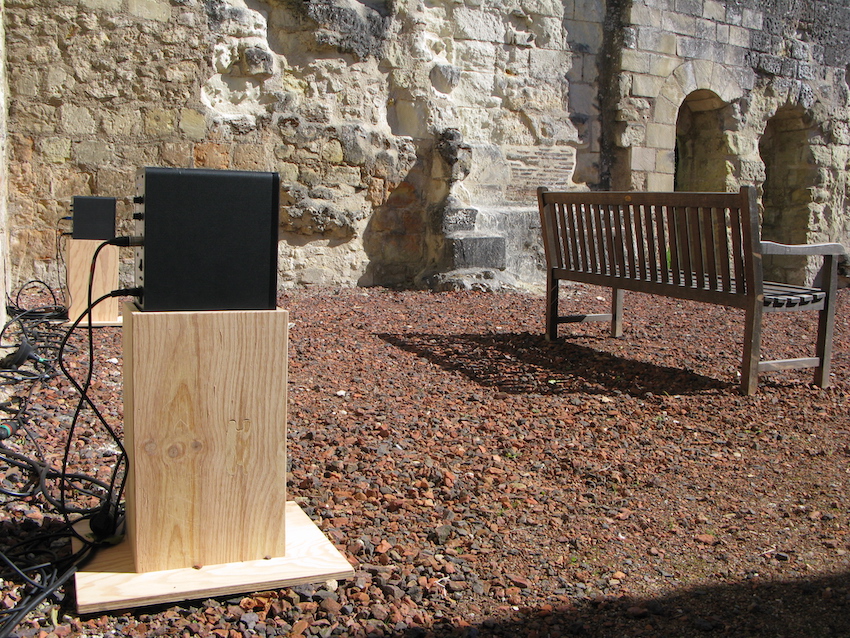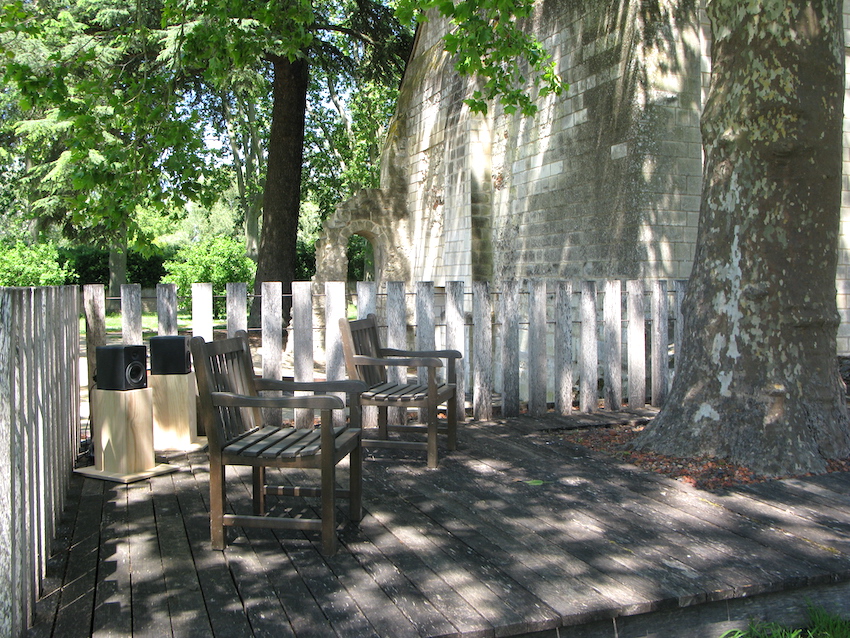 Prieuré St-Cosme-demeure de Ronsard, Tours – photos D.P. except 12-16 Anne-Laure Chamboissier and 7-17 Xavier Selva
ddd
---
dddd
The sound performance can also take place in un urban landscape, from a privileged point of view.

ddd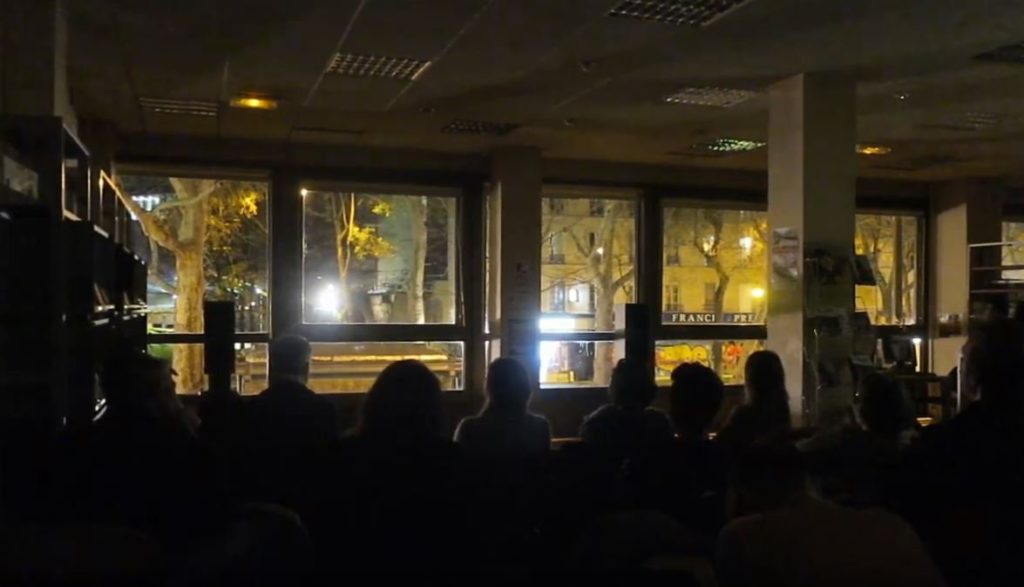 François Villon public library, Paris – photo Philippe Diaz
ggggg