Je
sound installation with 4 speakers
2005
exhibition Chères Hantises, works of the collection, FRAC Alsace, Sélestat, 2023
exhibition Expérience sonore, Musée d'Art Moderne, Troyes, 2016
solo exhibition Je, Centre Culturel Colombier, Rennes, 2008
exhibition Petites compositions entre amis, gb agency, Paris, 2005
exhibition Tracking the traces, Concordia University, Montréal, 2005 (cur. Nicole Gingras)
Je (I) – version with English subtitles
exhibition Je marche, j'ouvre une porte, je ferme une porte, Kasteel Wijlre, The Netherlands, 2018 (cur. Tlön Projects)eures creuses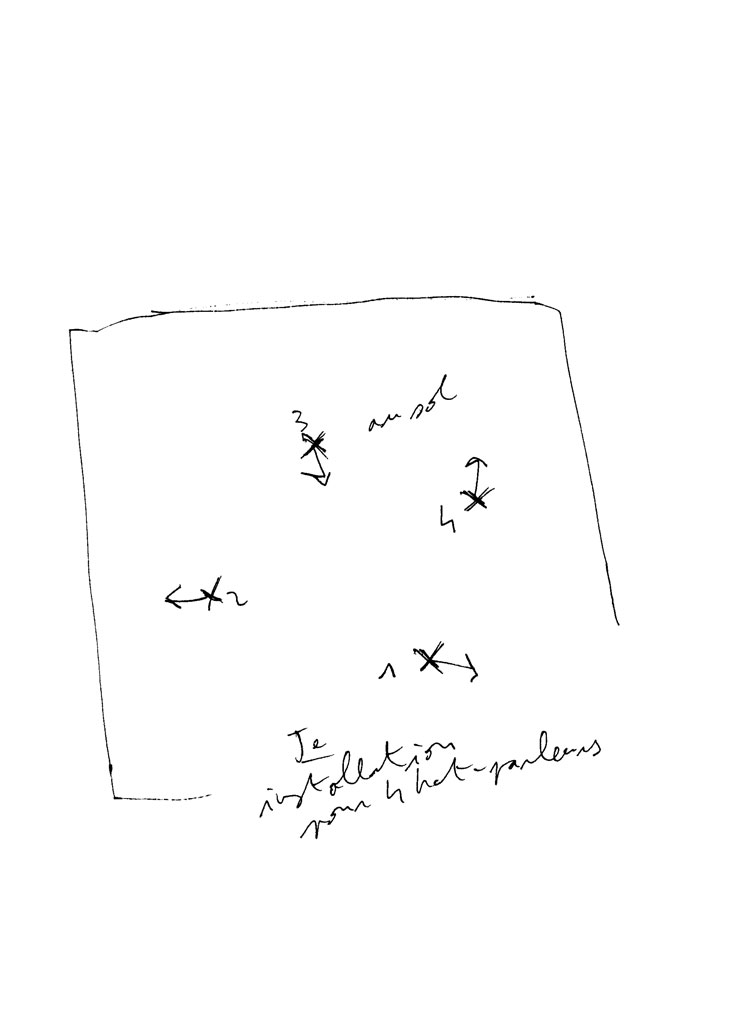 The installation called Je takes up a space all in one piece.
It is made up of four speakers set up on the floor, turned upwards, mounted and oriented according to a logic we do not understand. They can be walked across. We can hear four characters (a girl, a boy, a woman, a man) in staggered rows describing in turns the actions they are carrying out. The architecture is one of short sentences broken with silences. Several stories appear, thread their way through the silences and cross each other through sentences which are repeated, swapped, associated and dissociated.


version with subtitles

Je (I).
In this version for non-French-speaking countries, the sound stays the same (voices in French). Somewhere in the periphery, a video screen hanging on the wall shows the written and synchronized translation of the words. The translation can be made in English or in the language of the country. English translation by Miles Hankin.
excerpt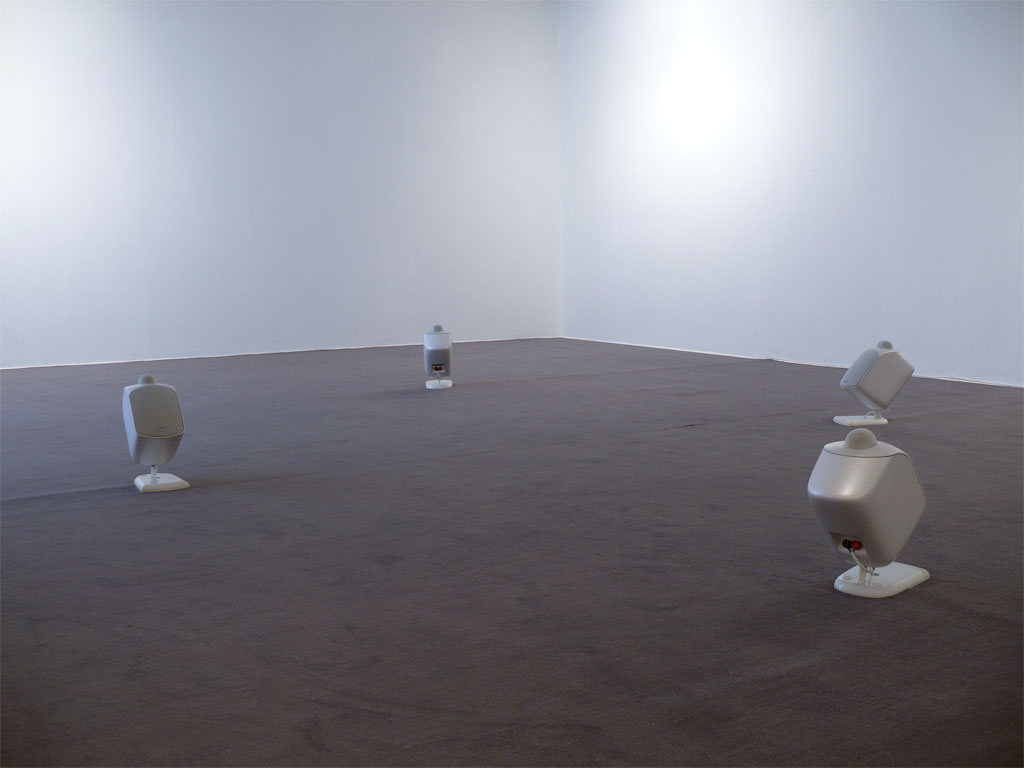 1 CCC Rennes, 2007 – photo Mathieu Harel-Vivier / 2-3 gb agency, Paris, 2005 – D.P. / 4 Concordia University, Montréal, 2005 – Eric Matson
---

version with English subtitles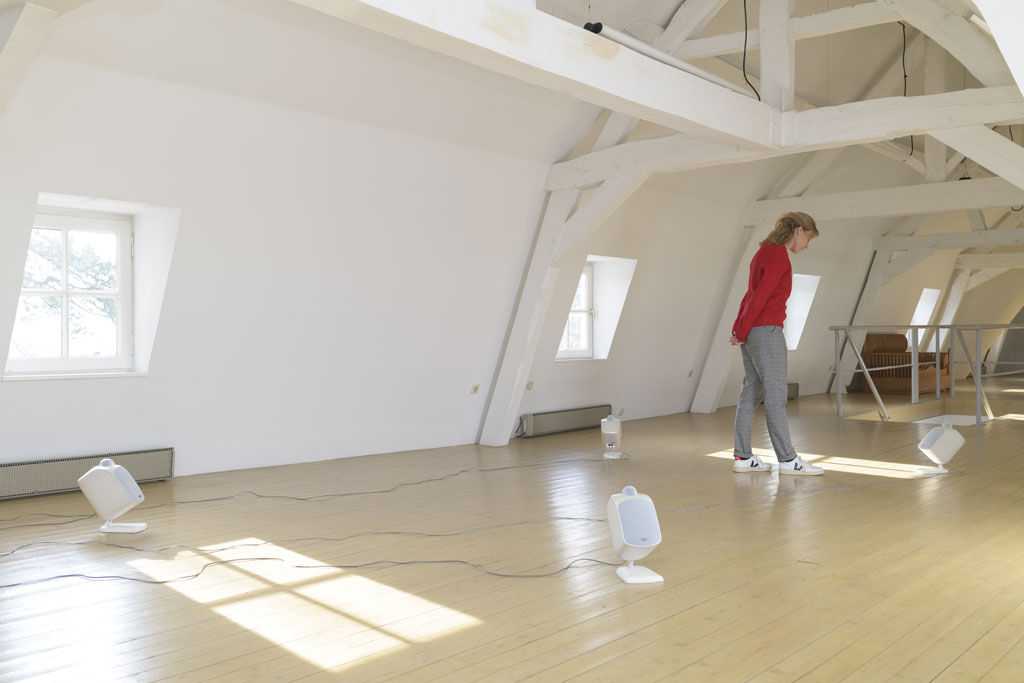 Kasteel Wiljre, 2010 – photos Peter Cox
---

document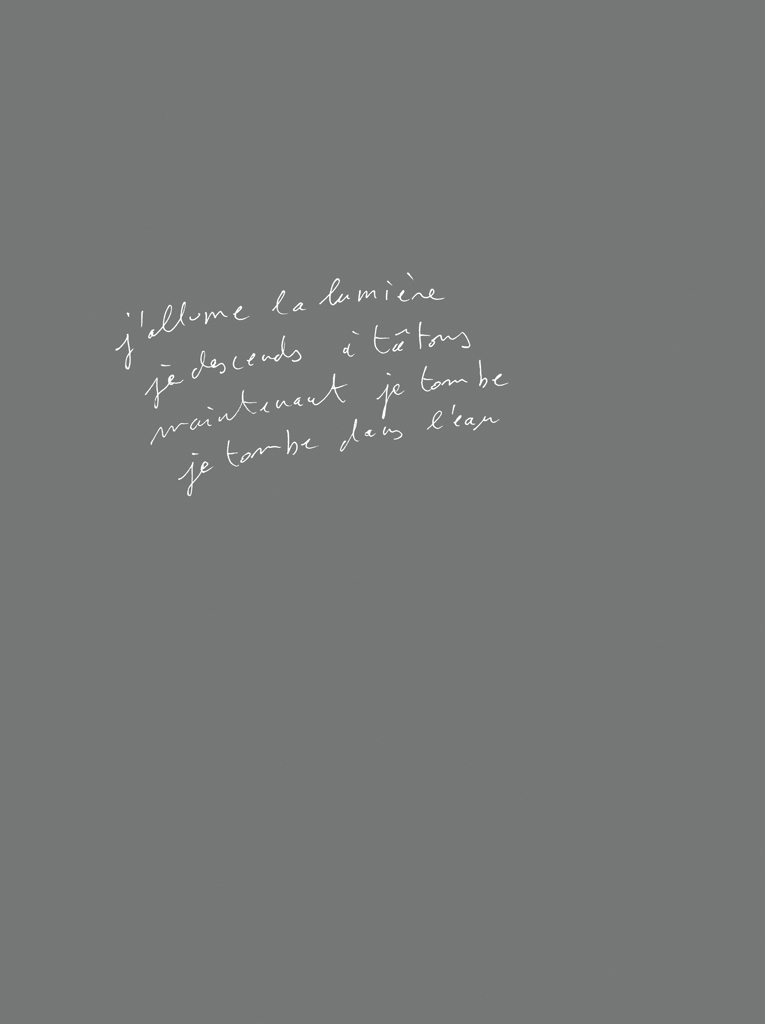 invitation card CCC, Rennes, 2007
---
dddd
about
– text by Pascalle Mansvelders, press article Beelden n°1, Rotterdam, 2018, Dut.
– text by Nicole Gingras, catalogue of the exhibition Traces, Concordia University, Montréal, 2005, Fr./En.
hhhh