La gorge sèche
sound installation with 10 speakers
2004
solo exhibition La gorge sèche, Site Capécure, Boulogne-sur-Mer, 2004 (cur. Amélie Codugnella)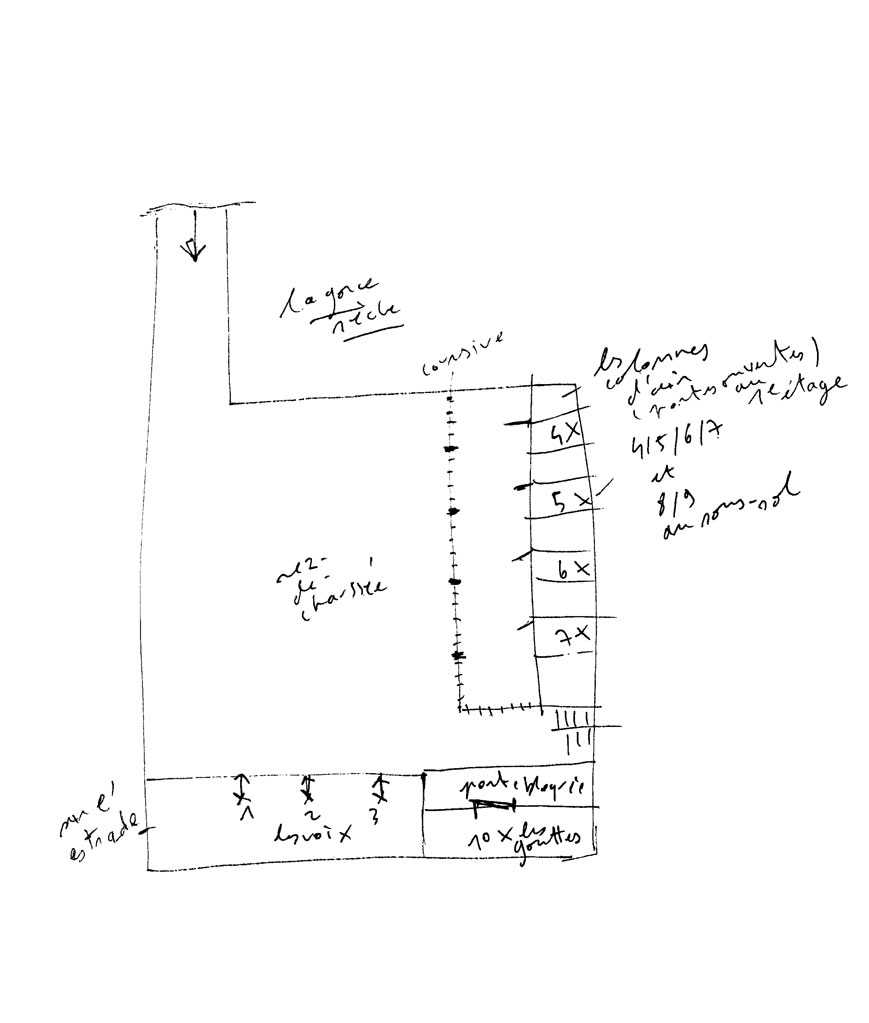 The installation called La gorge sèche is a composite work which takes up a whole building over several floors. Musical sequences (undetermined mechanisms and suspended chorus) from a series of air shafts connecting the different levels together and emitted by four concealed speakers can be heard as if they had escaped from the basement.
In the basement, two other speakers in the nooks emit other sounds which associate themselves with the ones which have escaped. On the ground floor, three speakers mounted on a pedestal alternately emit voices (several narratives in three voices).
Further down, a door blocking out a passage conceals a loudspeaker from whose chink the sound of water flow and a metallic melody can be heard.
All the sounds punctuated by silences and coming from the different levels get linked together from afar and maintain relationship of dialogue, accompaniment or echoes.
excerpt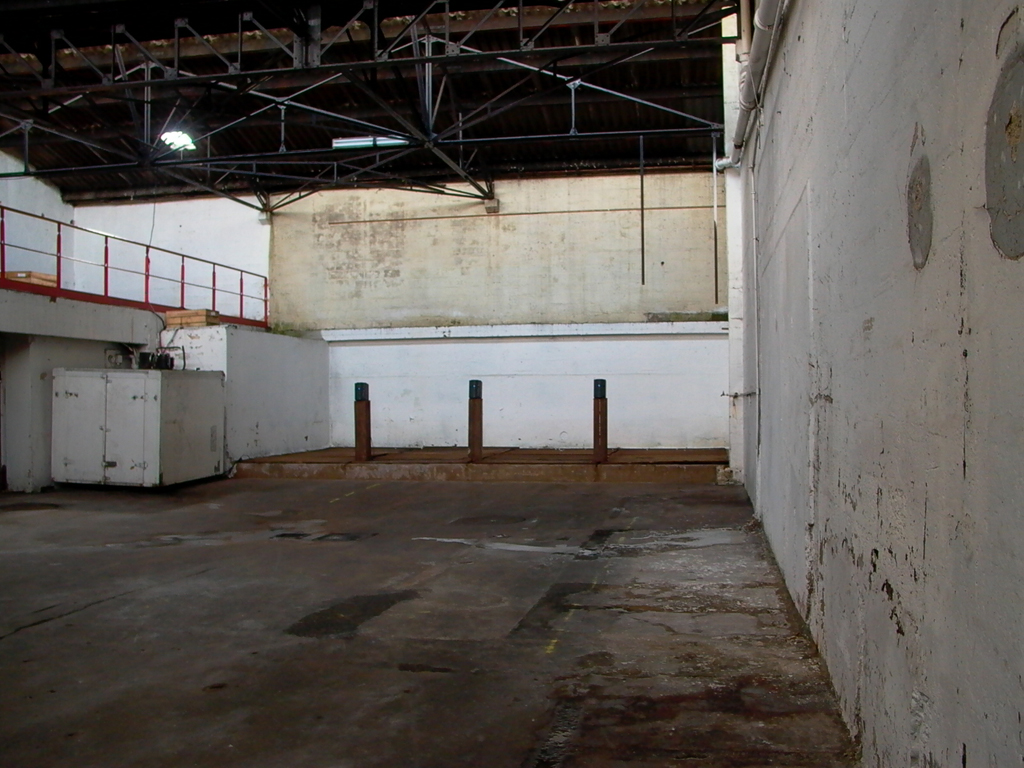 photos D.P.
---
ddd
document
excerpt of La gorge sèche exhibition catalogue – drawings by Amélie Codugnella / notes by D.P.dddd
ddd