Le bout de la langue
sound installation with 1 speaker
1994
exhibition Babylone, Le CAP, Saint-Fons, 2017
exhibition Paysages avec objets absents, centre d'Art Fri Art, Fribourg, 2011
exhibition Some time waiting, Kadist Art Foundation, Paris, 2007 (cur. Adam Carr)
exhibition Fragments d'une collection, prêt Kadist Art Foundation, Préfecture, Cayenne, 2007 (cur. Marie-Claude Jeune)
exhibition Un air de famille, Centre photographique, Lecture, 2004
exhibition Expander 1.0, Revue Bloc Notes, Espace Jousse-Seguin, Paris, 1999

Le bout de la langue (The tip of the tounge) – bilingual version Fr./En. with 2 speakers
exhibition The Space of Words, MUDAM, Luxemburg, 2009 (cur. Christophe Gallois)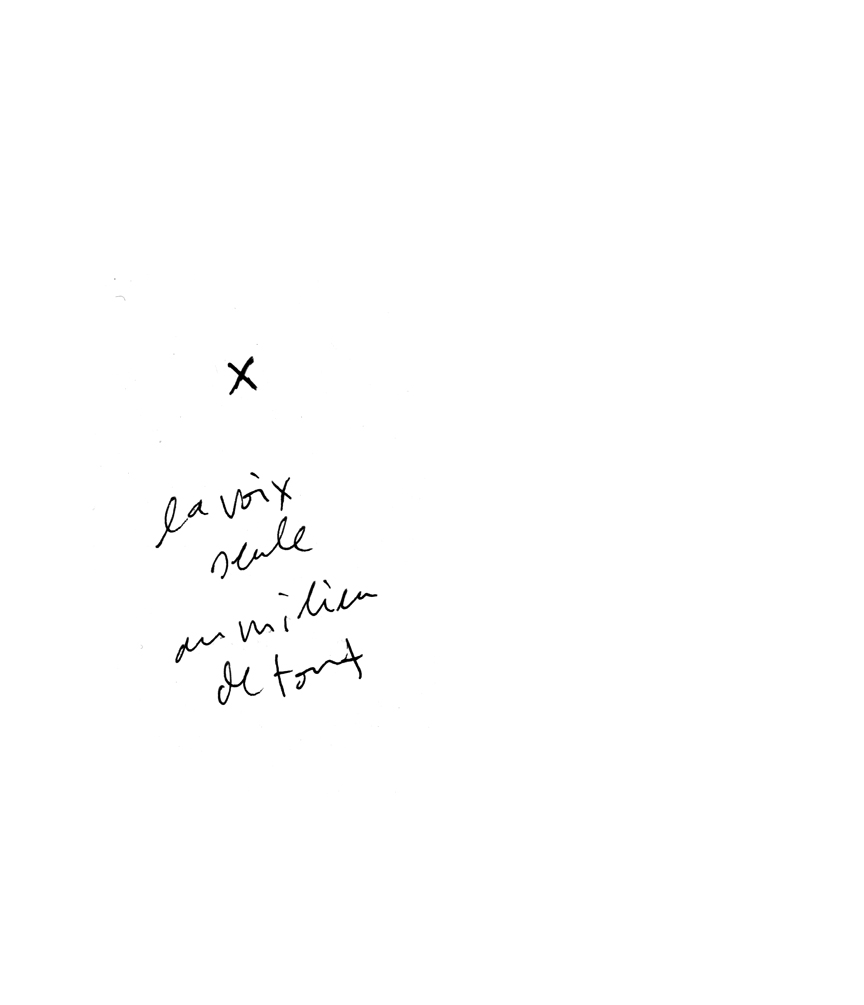 The installation called Le bout de la langue breaks up, spaces out and loops the first part of the sound piece which bears the same title. It is an installation for one voice only. A unique speaker emits a voice: a specific dot in the space, mounted on a pedestal at ear level, more or less in the middle of a space.
Breathing, beginnings of sharply interrupted sentences, broken with silences. A woman is wondering, looking for something she suddenly does not remember. The duration of silences, depending on the context of the exhibition and the utilized place, gives the work a shape marked by stops and starts, making it both absent and present, first discreet then insistent to the ears of the listener who pays attention to it.
excerpt 1
fffff
fffff
fffff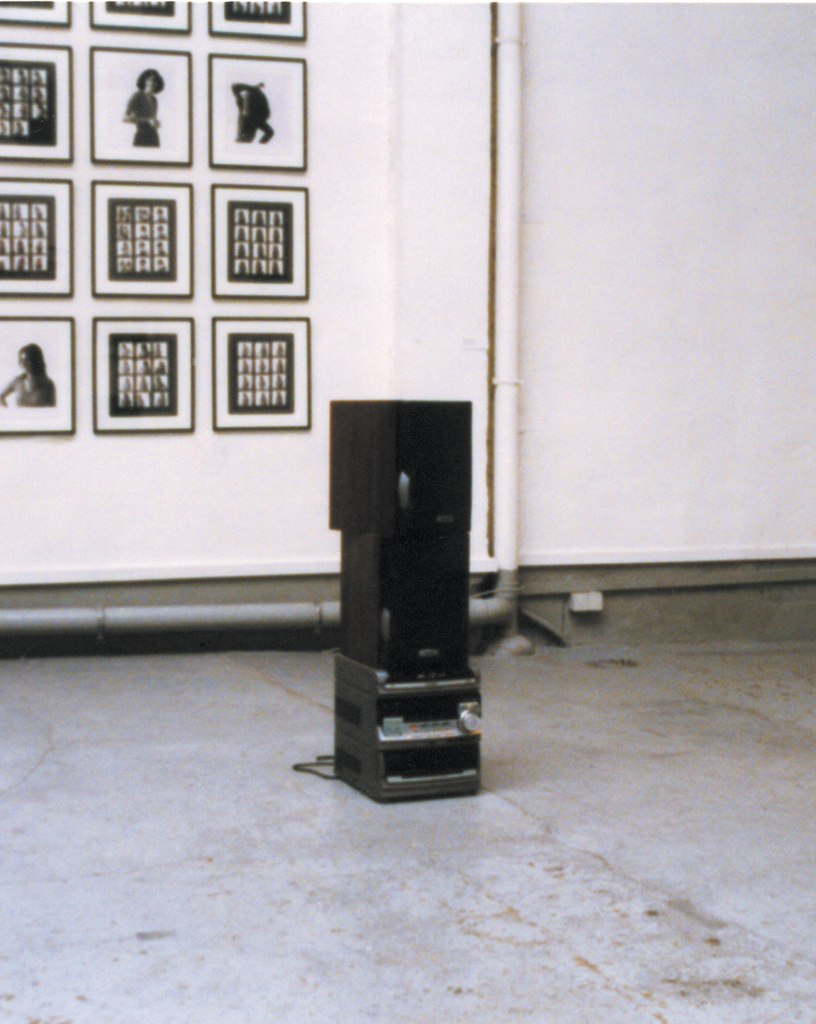 1 Espace Jousse-Seguin, Paris, 1999 – photo Stéphanie Ditche / 2-3 Kadist Art Foundation, Paris, 2007 – photos Kadist / 4 Fri Art, Fribourg, 2011 – photo Julie Langenegger
bilingual version Fr./En. with 2 speakers
Le bout de la langue (The tip of the tongue).
In the bilingual version the (French) voice is no longer the only one.
On another pedestal, a few steps from the first one, there stands a second voice,
that of the translator. This latter repeats and translates, into English and
in reported speech, close or far from the literal meaning.
Oral translation in English by Éric Baudelaire.

excerpt 2 bilingual version Fr./En.

jjjjj
jjjjj
jjjjj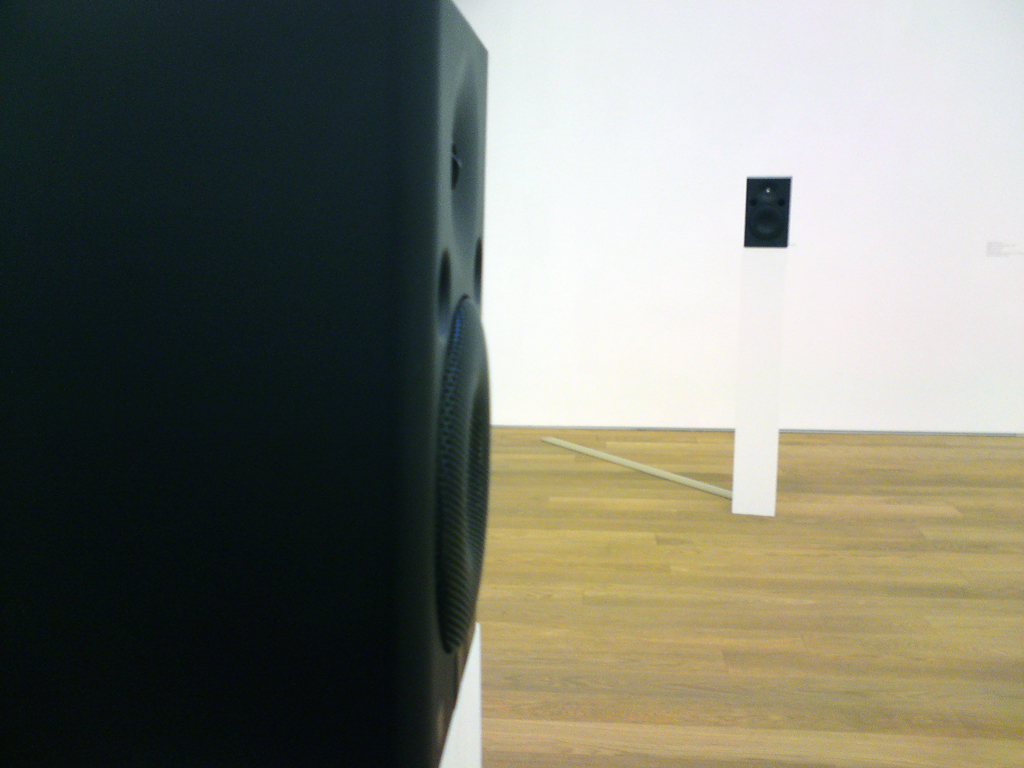 MUDAM, Luxemburg, 2009 – photos D.P.
---
fffff
document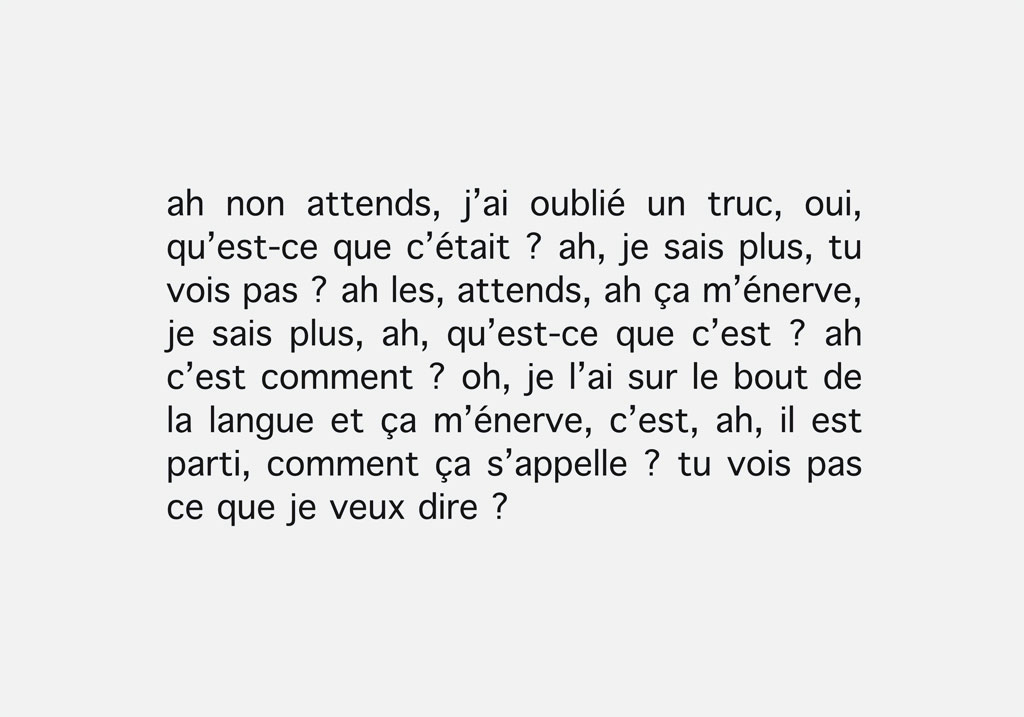 postal card, 2003
---
ddd
about
– interview with Christophe Gallois, catalogue of the exhibition The Space Of Words, MUDAM, 2009, Fr./En.

dddd