Les ballons
sound installation with 4 speakers
2006
exhibition Une forme olympique, EAC HEC, Jouy-en-Josas, 2016 (cur. Jean-Marc Huitorel)
exhibition 10 ans d'expériences, Domaine Pommery, Reims, 2012 (cur. Bernard Blistène)
solo exhibition, gb agency, Paris, 2011
solo exhibition Quelqu'un est tombé, abbaye de Maubuisson, Saint-Ouen-l'Aumone, 2009
Les heures

creuses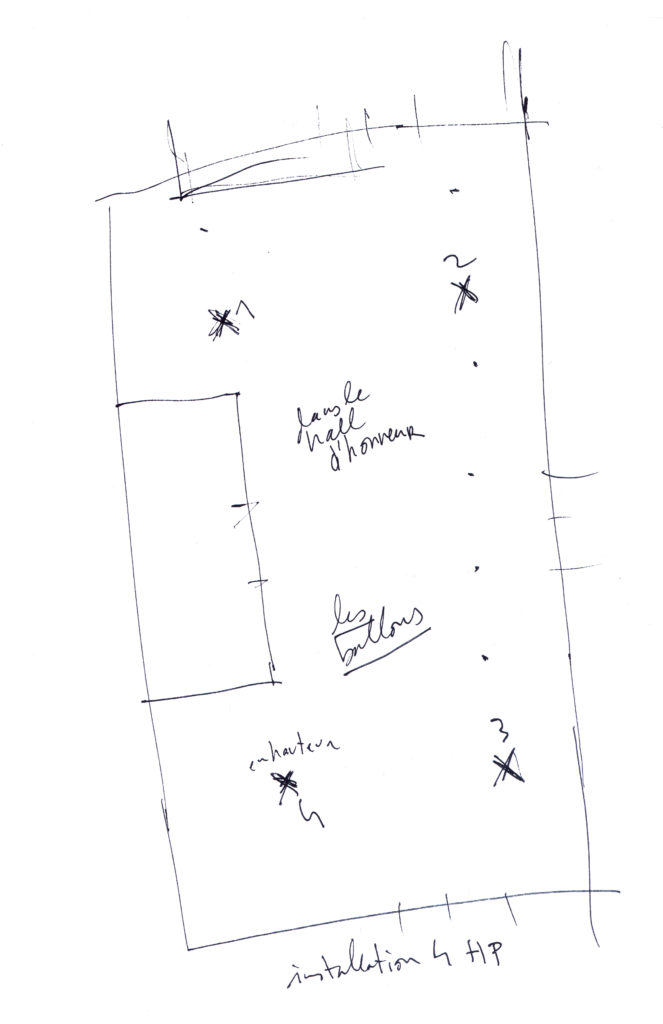 The installation with 4 speakers called Les ballons is located in a huge and empty space.
Four speakers set up in the corners of the space emit the sounds of balls bouncing against different materials. Those sounds make the architecture sound, represent the distances, and define the listening temporality through back-and-forth phenomena, bouncing ones, and plays with the materials and movements created all over the space. The barn is a porous shelter that lets the outside seep in. The silences between the sound sequences, hollows and rhythmic punctuations, are as many inverted frames enabling the place, beyond the walls, to keep on making itself hear.
Hit the ball hard, stubbornly, alone in a huge and empty place. Les ballons is a fiction with this simple story: somebody is playing with a ball and kicking it against the walls. A split which can be also evoke the loneliness, obstinacy that the game and the pleasure to dialog with a place.
excerpt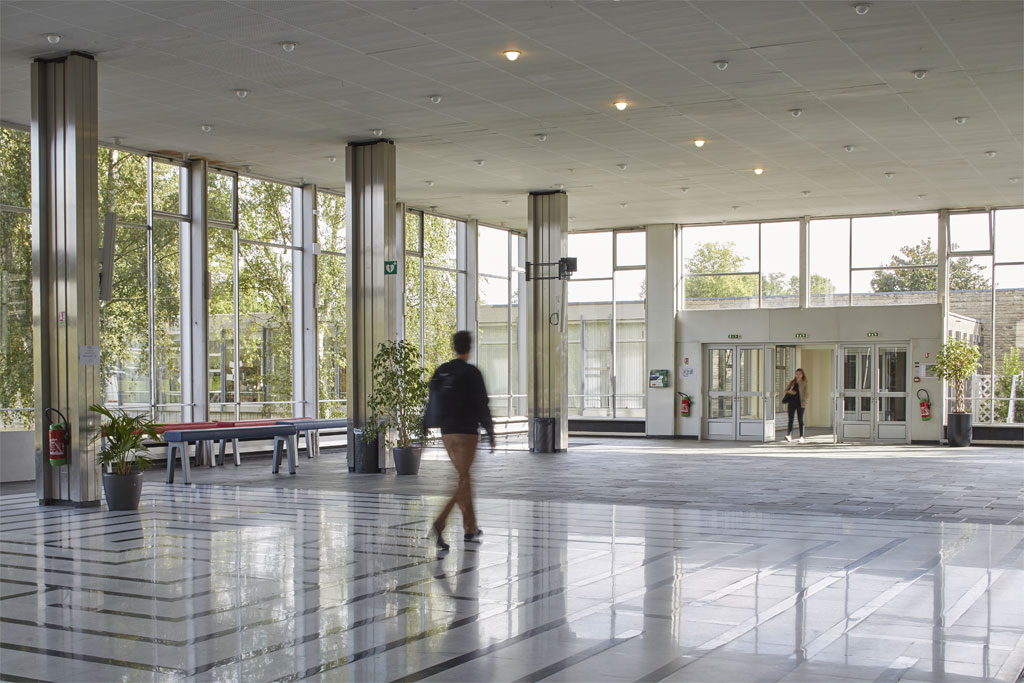 EAC HEC, Jouy-en-Josas, 2016 – photos Stéphane Ruchaud
---
jbjh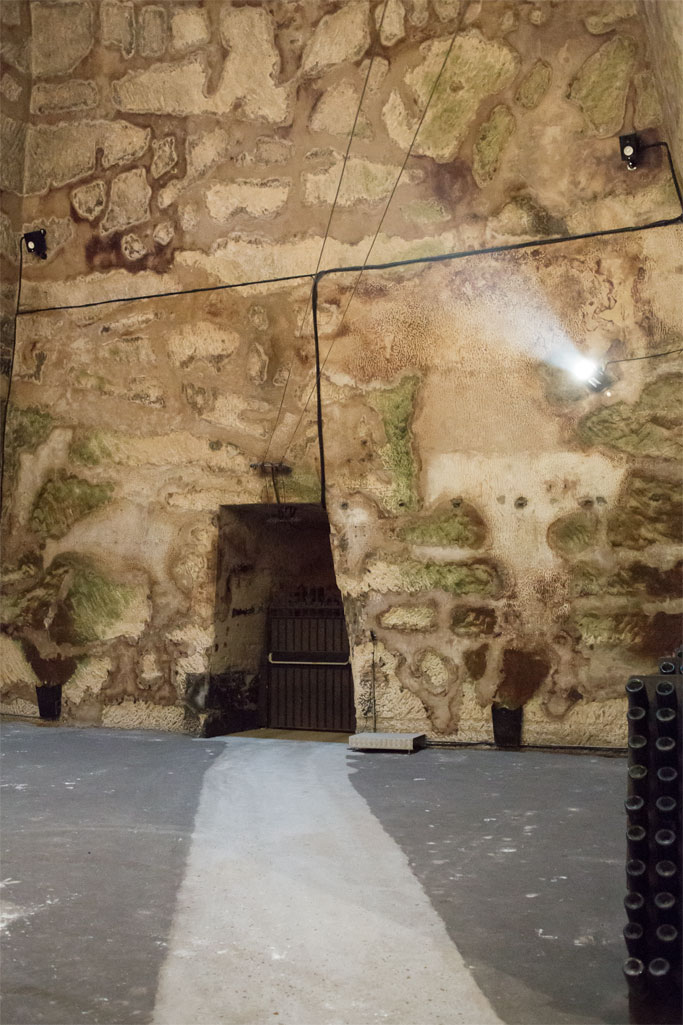 Domaine Pommery, Reims, 2012 – photos Antoine Espinasseau
---
ggg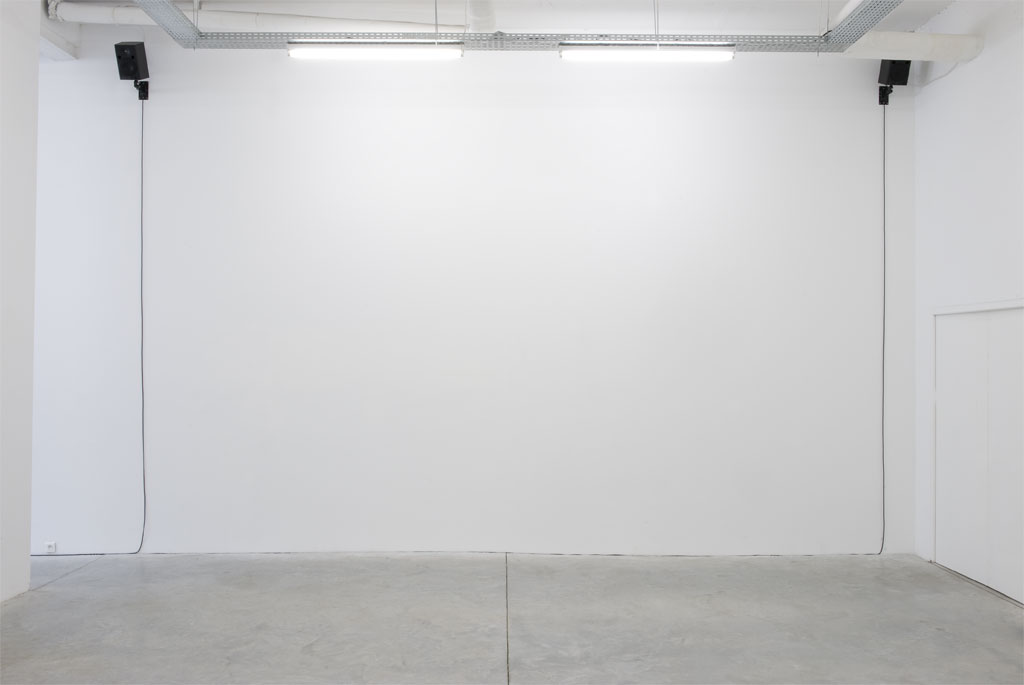 gb agency, Paris, 2011 – photos Marc Domage
---
bmlkmk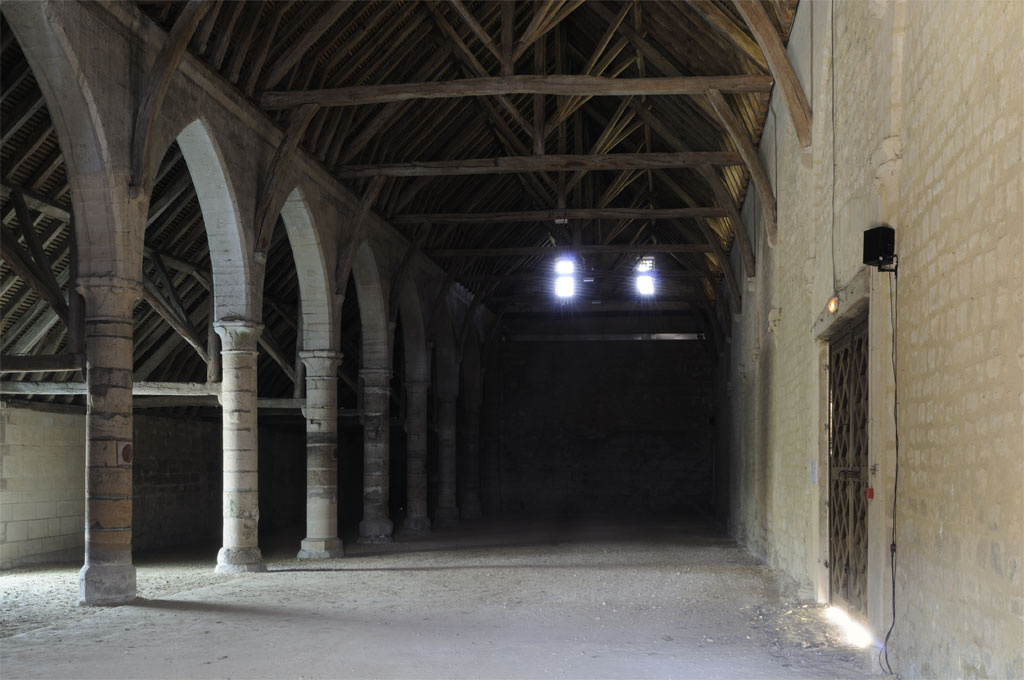 abbaye de Maubuisson, 2009 – photos Catherine Brossais
---
ffff
about
– video captation gb agency, Paris, 2011
– video captation abbaye de Maubuisson, Saint-Ouen-l'Aumône, 2009
gggg