Light voices (map)
print on paper – English version
155 x 220 cm
2022
edition of 20 (French version and English version included)
by order at gb agency, Paris

solo exhibition L'écoute flottante, gb agency, Paris, 2022

iiiiiiii
The printed work is mounted halfway up on the surface of a wall.
It can be read as a giant map.
Once I finish sound editing, the transcription makes the text visible and formal. It's something that comes afterward, and can take many forms. This map is one of those forms. Neither linear nor vertical like the transcriptions that I publish in catalogs, this time it's spatial, panoramic, geographic, like a map that fills the entirety of an enormous white page.
Translation in English by Miles Hankin, Chet Wiener and Marisol Rodriguez.

gggg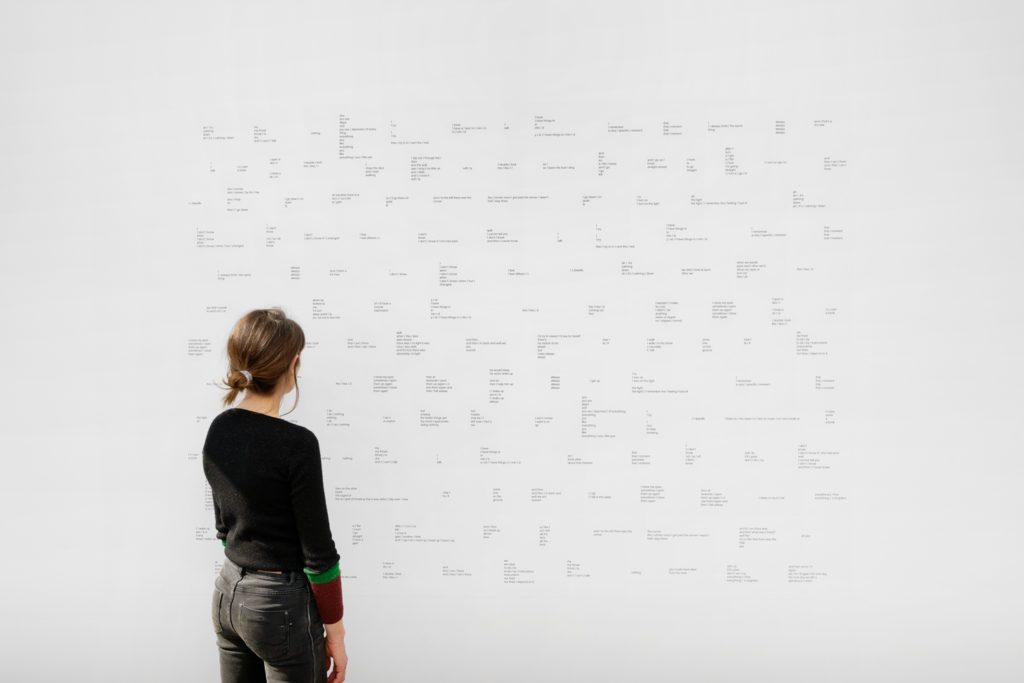 gb agency, 2022 – photo Aurélien Mole
ddd
ss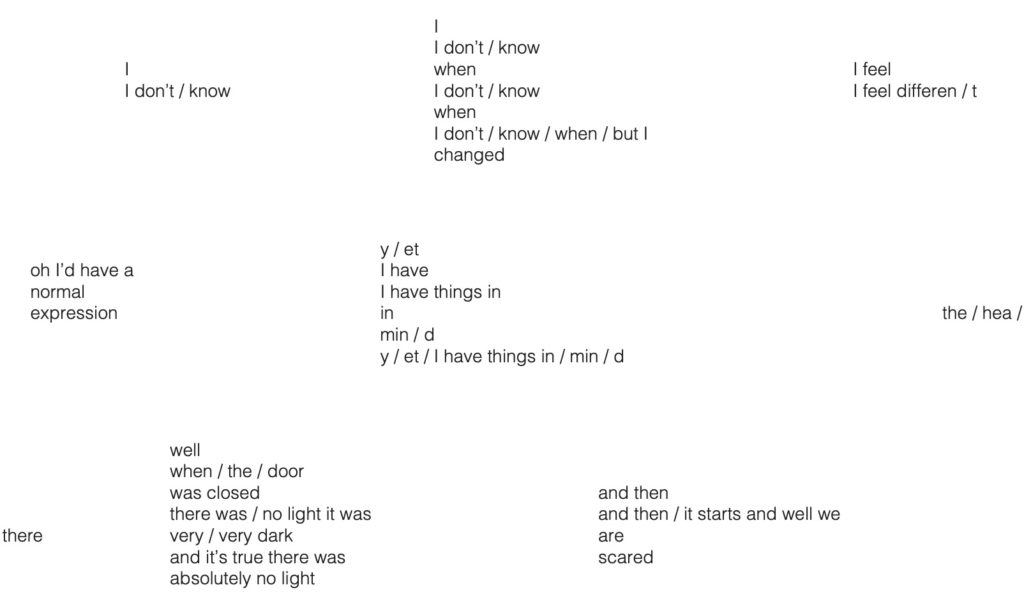 sss
detail English version
---
ddd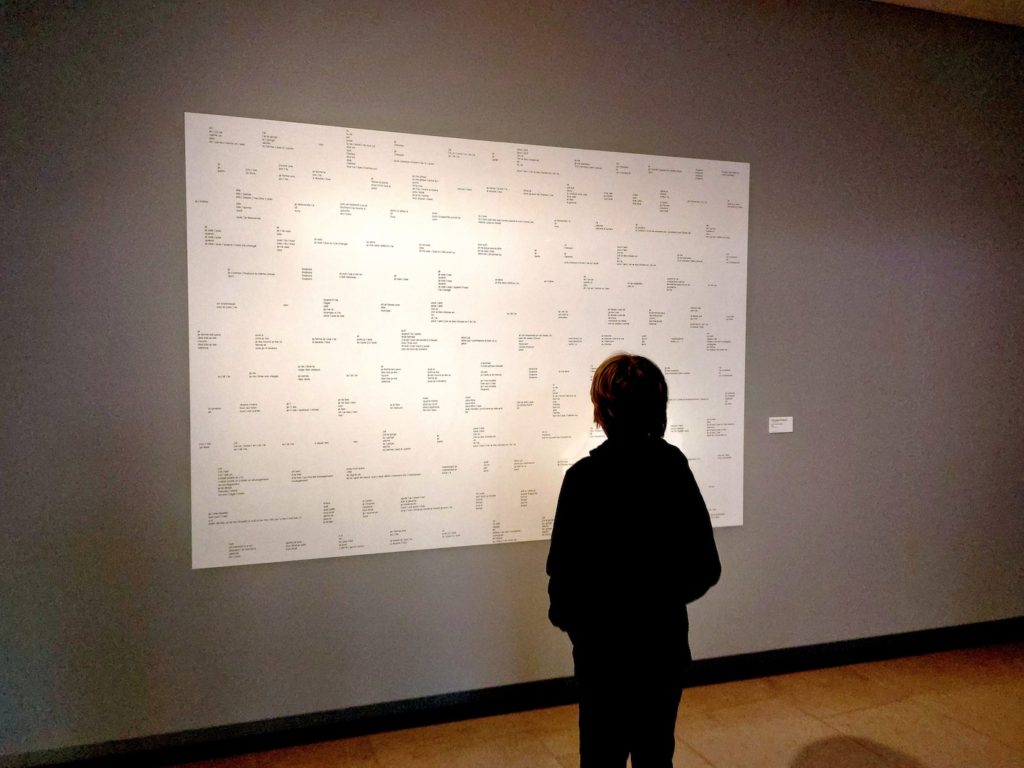 Musée des Beaux-Arts de Nancy, 2022, French version – photo D.P.
---
jj
about
– interview with Églantine Mercader, on the occasion of exhibition gb agency, 2022
ffff