Mon possible
sound installation with 10 speakers
2006
solo exhibition Mon possible, Le Confort Moderne, Poitiers, 2006
Les heures

creuses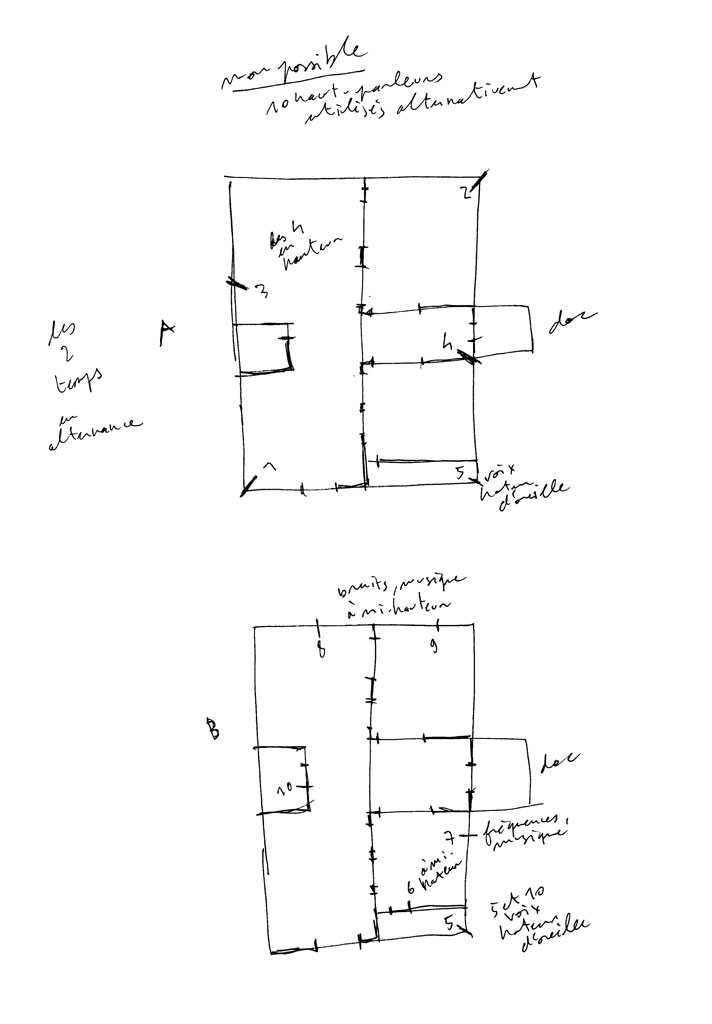 The installation called Mon possible is a composite work and takes place in a big space laid out into seven parts, all opened the ones onto the others.
Ball noises, broken with silences, make the place resound and through echoes, bouncing and back and forth movements, define the temporality and the distances which have been created inside the reverberating spaces (four speakers set high up in some nooks represent the diagonals).
Alternately with the ball sequences, in the hollow sections of the other parts of the space (four other speakers set half way up), several musical atmospheres (frequency, metallic hammering, stridence) fractionally fill up the volumes.
Finally the voices, remotely phrasing the distant music, are being emitted only in the muffled spaces (two speakers at ear level, one in broad daylight, the other in the dark).
excerpt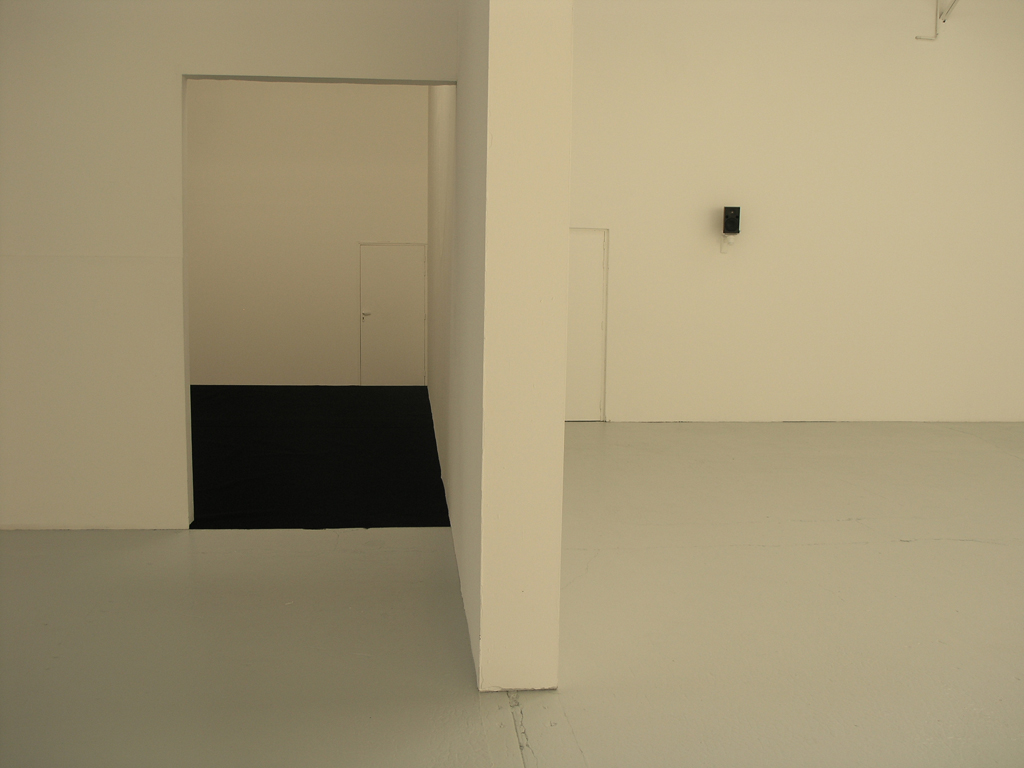 photos Guillaume Chiron

---
dddd
document
fffff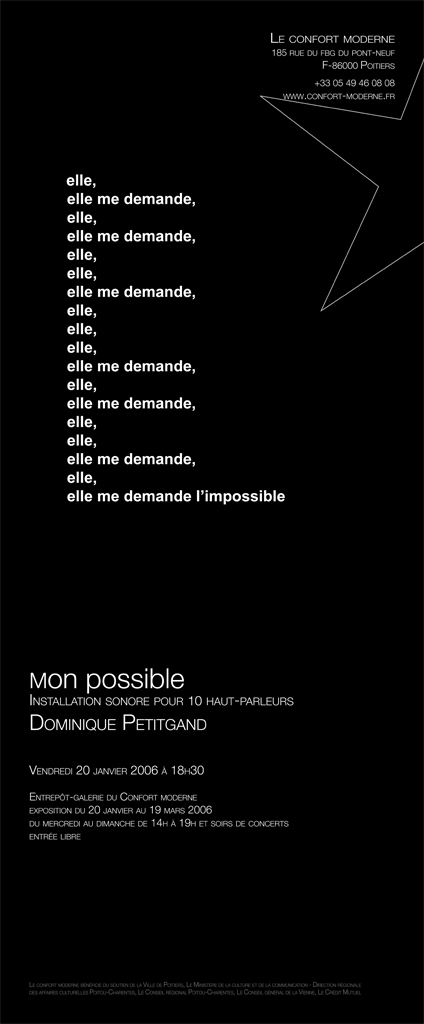 poster – graphic design by Le Confort Moderne and D.P.
ffff