Sommeils
sound installation with 6 speakers
2001
exhibition Traversées, ARC, Musée d'Art Moderne de la Ville de Paris, 2001 (cur. H.-U. Obrist, L. Bossé, A. Woltz)

fff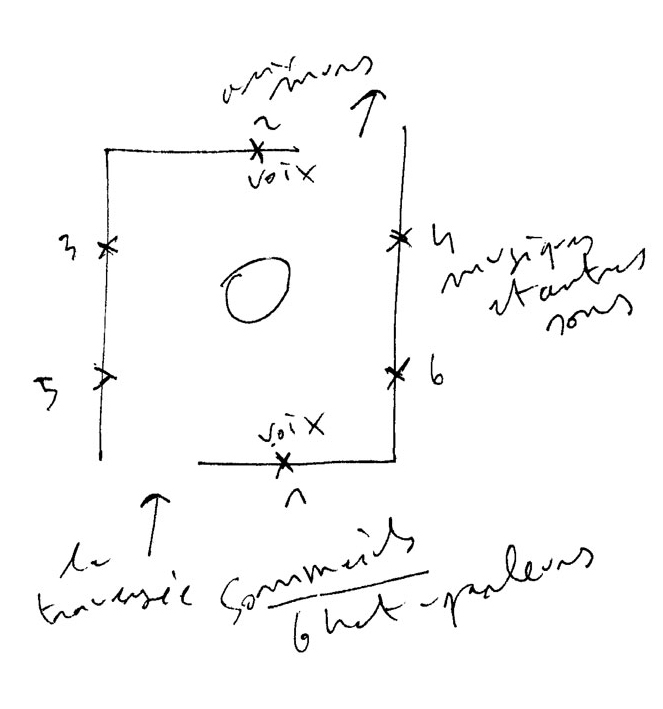 The installation called Sommeils puts several stories about the sleep into a succession On the same device with six speakers.
Inside a space all in one piece, the speakers hanging on the walls and turned towards the centre emit various voices, musical atmospheres and silences.
The place where the seat is suggests the audience a privileged listening spot towards which the many sound layers get mixed and converge.
excerpt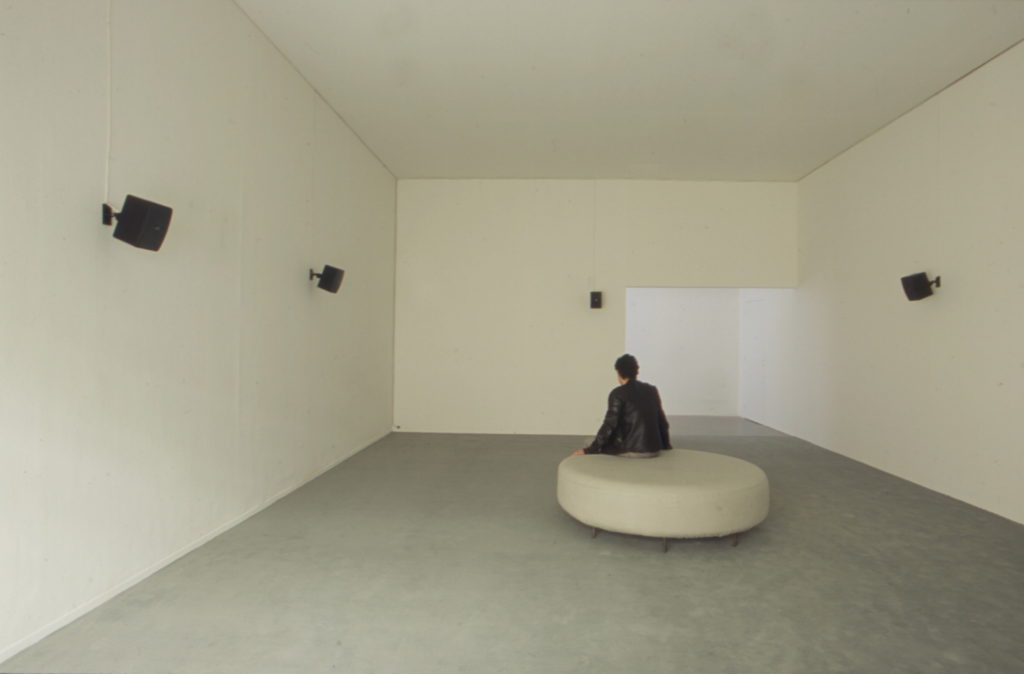 photo Marc Domage