Soupirs
sound installation with 1 speaker and vinyl
2022
solo exhibition L'écoute flottante, gb agency, Paris, 2022
iiiiiiii
A vinyl record is placed on a turntable, itself placed on a base containing a speaker. The disc has two sides. The triggering of its listening is free.

Soupirs is a suggested accompaniment, an intermittent musical presence, either in a corner or out in the center of a space, like a fountain or a clock that chimes from time to time. It doesn't operate on schedule, but rather on demand, for a fixed duration (the length of a vinyl record). It's a musical ambiance to which one pays full attention or not, it can be ignored or not, with long silences between notes.
The length of the silences is unequal, making the flow of time irregular, wobbly and arbitrary.

ffff
excerpt
gggg
gggg
gggg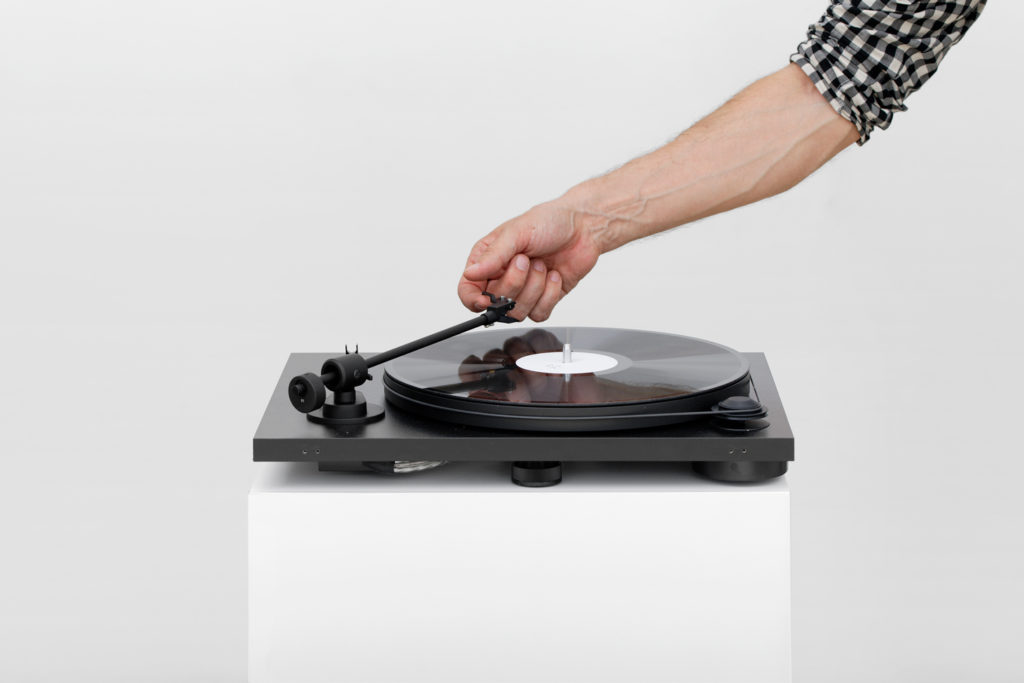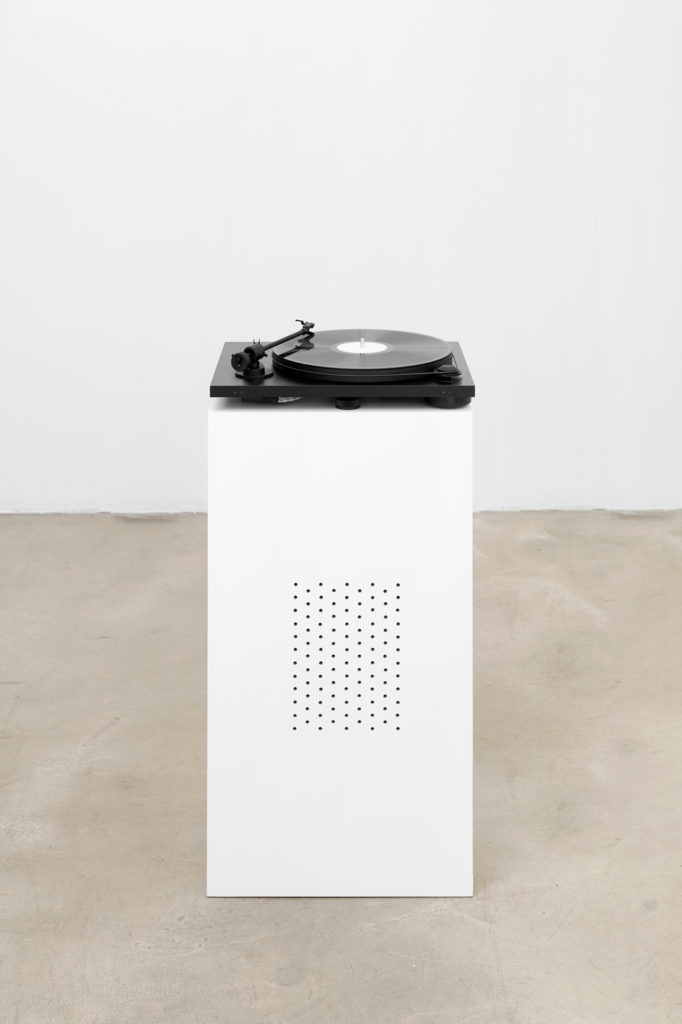 photos Aurélien Mole
---
kkk
about
– interview with Églantine Mercader, on the occasion of exhibition gb agency, 2022
fff