Un lien invisible
sound installation with 7 speakers
2007
solo exhibition Les liens invisibles, EMBA-galerie Manet, Gennevilliers, 2007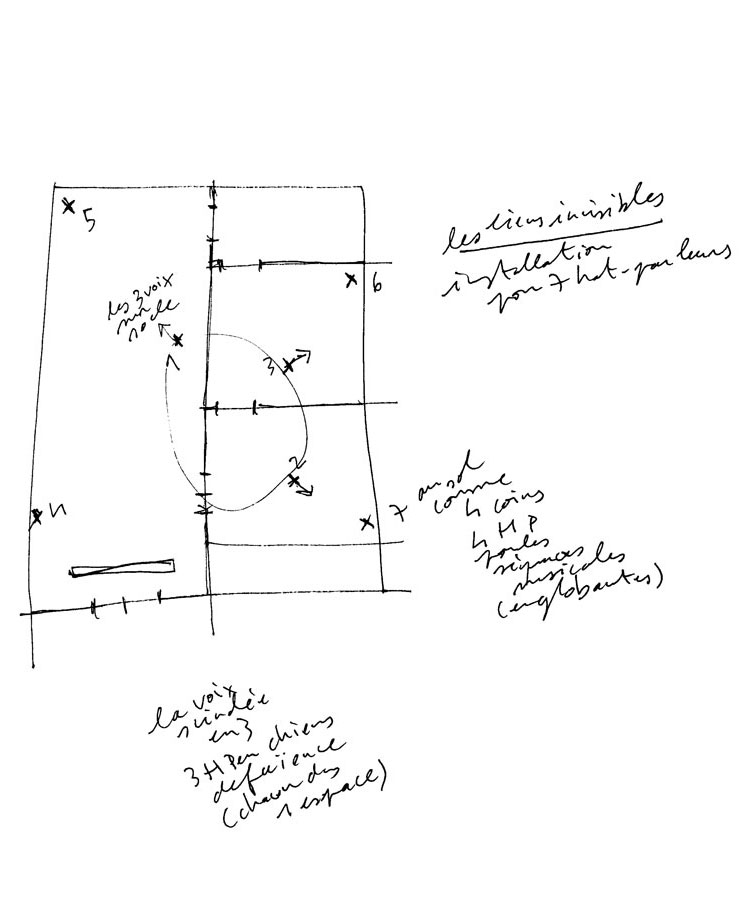 The installation called Les liens invisibles is located in three adjacent rooms, all opened the ones onto the others.
In each one of them, a speaker mounted on a pedestal emits the fragments of a voice: a long sentence broken up into three units (three dots in the space, three acoustic perspectives that stand out and rise in tiers according to where the listener finds himself) and whose meaning continues to bounce form point to point.
Alternately with the spoken sequences and the different nooks of the place, four speakers set up on the floor delimit a square (in reference to the general plan) and emit musical and sound atmospheres which fill up the whole place..
excerpt
photos Laurent Lecat
fff