Voix blanche
sound installation with 6 speakers
2005
Voix blanche (Voci bianche) – bilingual version French/Italian
solo exhibition, Centre Culturel Français de Milan, 2005 (cur. Claire Burrus)
Les heures

creuses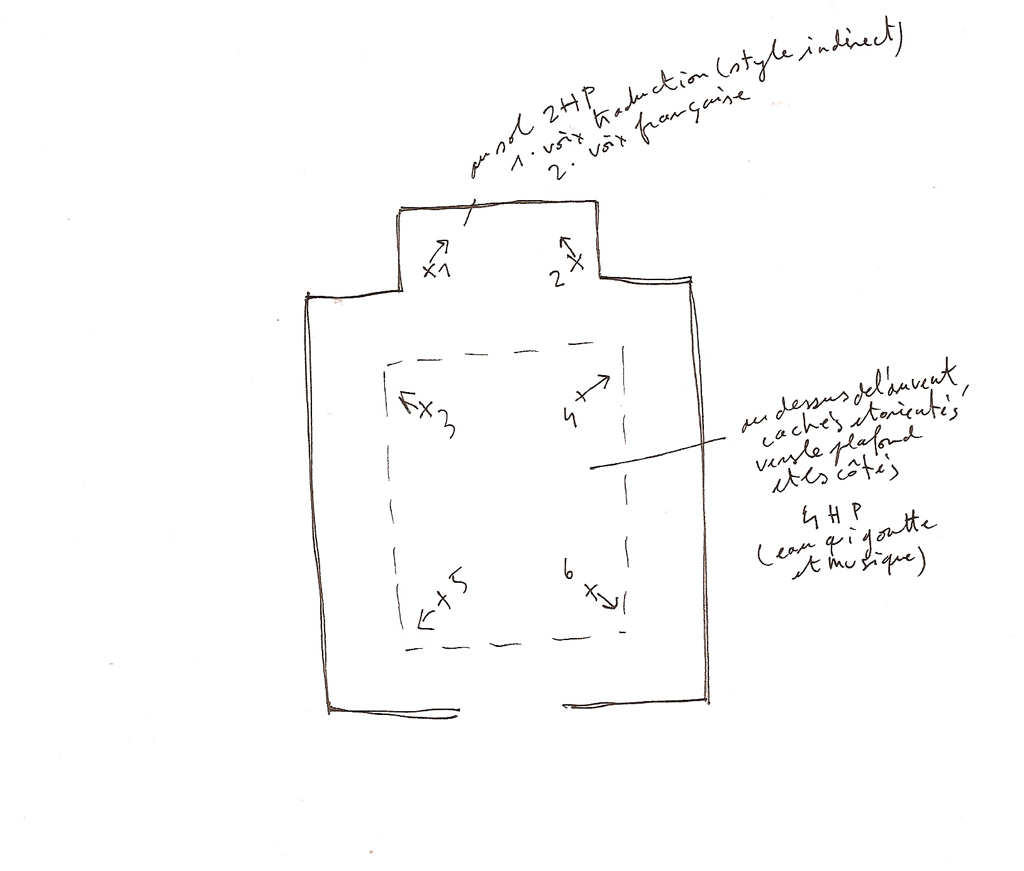 On the same device with six speakers, the installation called Voix blanches is composed with three sound and musical sequences – including État liquide (Télépathie) – in bilingual version French/Italian.
The installation structures two acoustic perspectives: a background and a foreground which are shown according to an inverted logic. At first sight, four speakers concealed above the central space on an inner rooftop emit four musical and sound sequences which shower back down in the entrance and on the side parts and welcome the visitors. Further on, in the back section of an alcove, two speakers set up on the floor in an indirect position emit two voices (a woman and a female translator recorded on the phone, speaking Italian in reported speech). When the visitor find themself in the alcove, sat in front of the two speakers, the sounds coming from the roof can now be heard like a background, against which the voices stand out in the foreground.
Oral translation in Italian by Marina Melancorteci.
extrait
excerpt bilingual version Fr./It.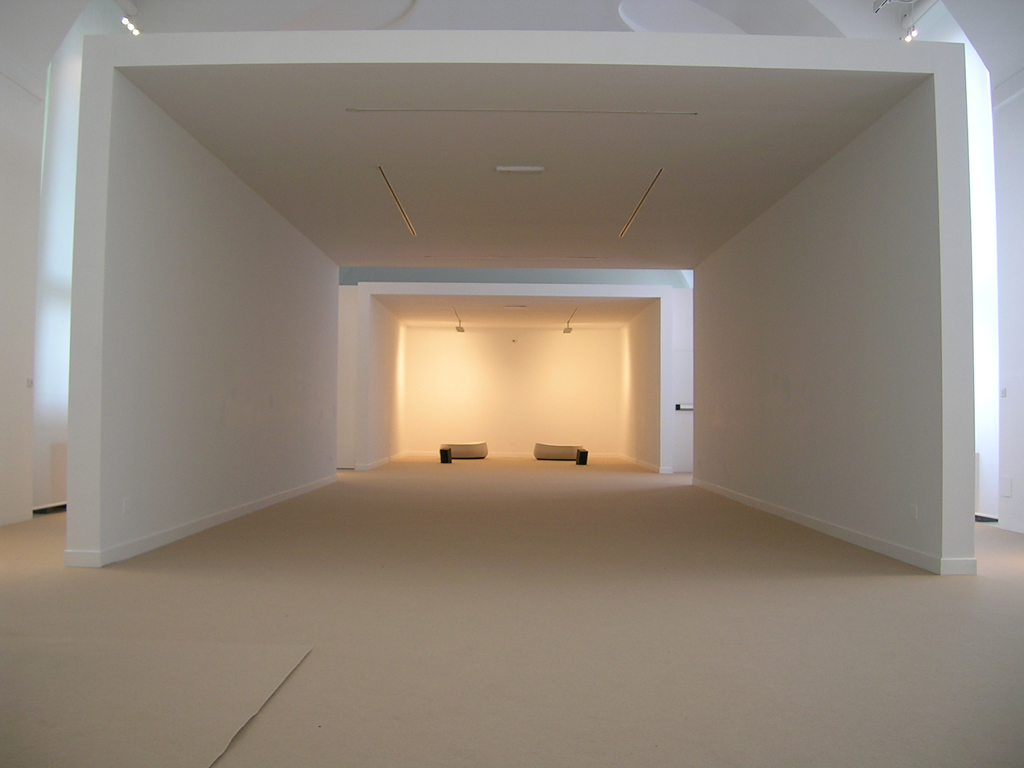 photos CCF Milan
---
document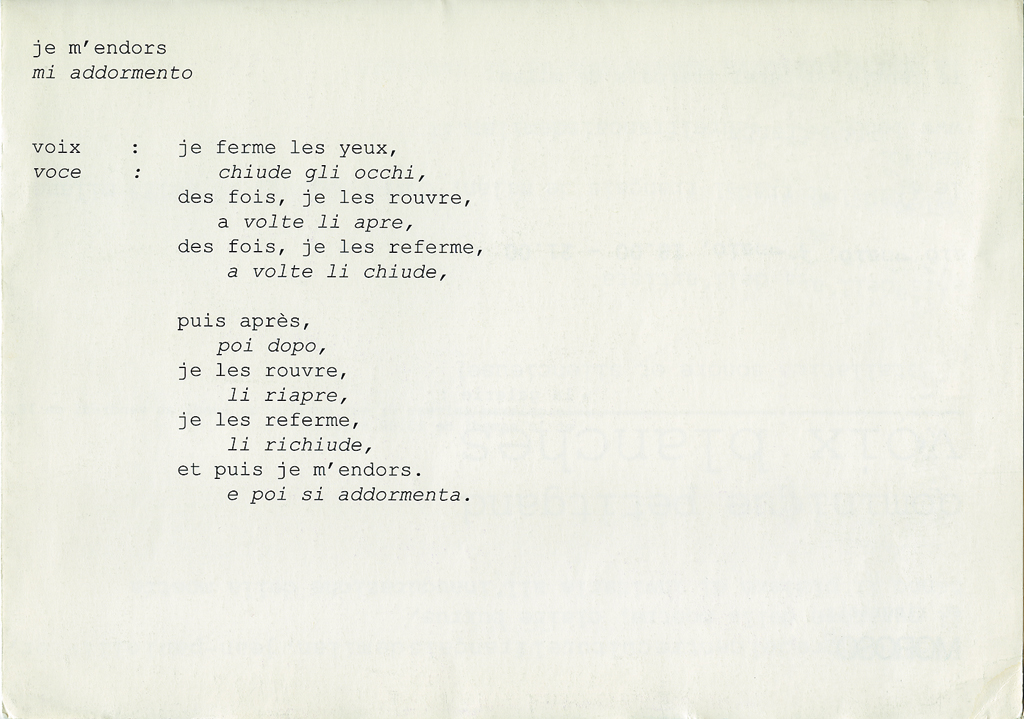 invitation card – graphic design Baron Osuna and D.P.
ddd