Le poumon et les nerfs (Lunge und Nerven)
sound installation with 17 speakers
2023
solo exhibition Le poumon et les nerfs (Lunge und Nerven), Sound Body Space program, PEAC Museum, Freiburg-im-Breisgau, Germany, 2023 (cur. Lea Altner)
vcreuses 

The exhibition presents a global sound installation taking into account the entire exhibition space as a resonant space.
The sound installation, without voices or words, plays with links and tension between bass sounds and treble sounds.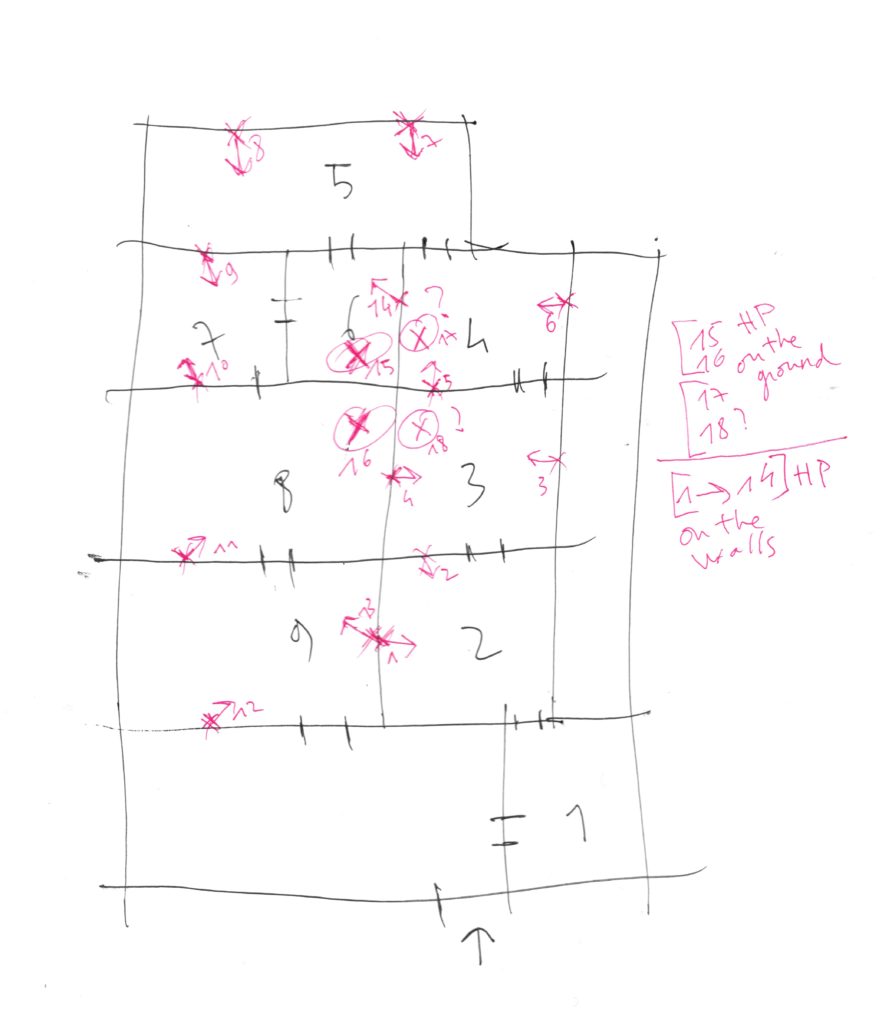 The installation is spread over 17 speakers in 9 rooms.

The bass sounds in low-frequencies (vibrations, resonances, pulsations) are diffused on four black speakers located on the ground in four rooms more or less in the center of the exhibition space. Their diffusion is prolonged and spreads homogeneously from distance to distance like a cloud in other spaces.

The treble sounds (noises of splintering objects) in high-frequencies are diffused on fourteen white speakers located at different heights on the walls and scattered throughout the exhibition space. These sounds are brief, disjointed, disarticulated, and the fragments are separated and spread from one speaker to another, from one room to another. They act as punctuation, triggers and interruptions for the bass sounds.

The composition thus articulates treble sounds with bass sounds in a succession of sequences interspersed with silences, like an articulated mechanism, a resonant machine that opens and closes, contracts and expands in turn according to its own logic and its own measure.



                        preparatory sketch before installation
d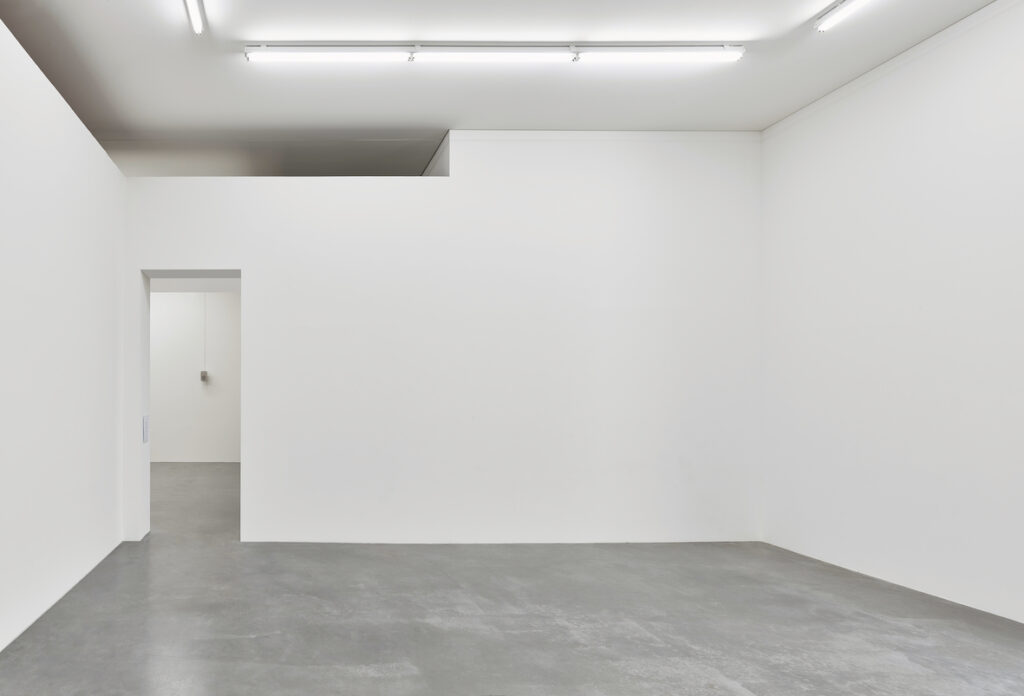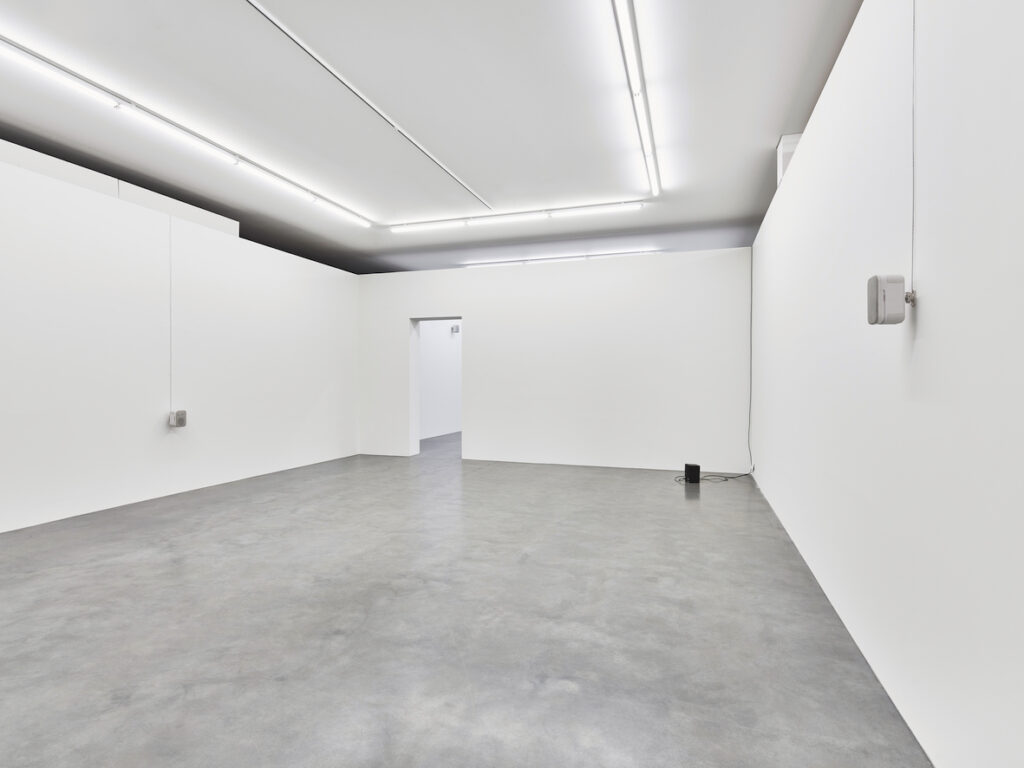 PEAC Museum, Freiburg-im-Breisgau, 2023 – photos Bernhard Strauss
d
excerpt

d
---
dd
d
La logique fantôme (Ätherische Logik)

In parallel with this sound presence, nine short printed texts (translated from French into German and English) on a sheet of paper are made available at the junction of each room. These texts are a proposal of coincidences. Like an non-explanatory and incomplete notice to the sound work, each text develops in a few words a notion linked to listening and to the experience of visiting this resonant space.
Translations by Elke Albrecht.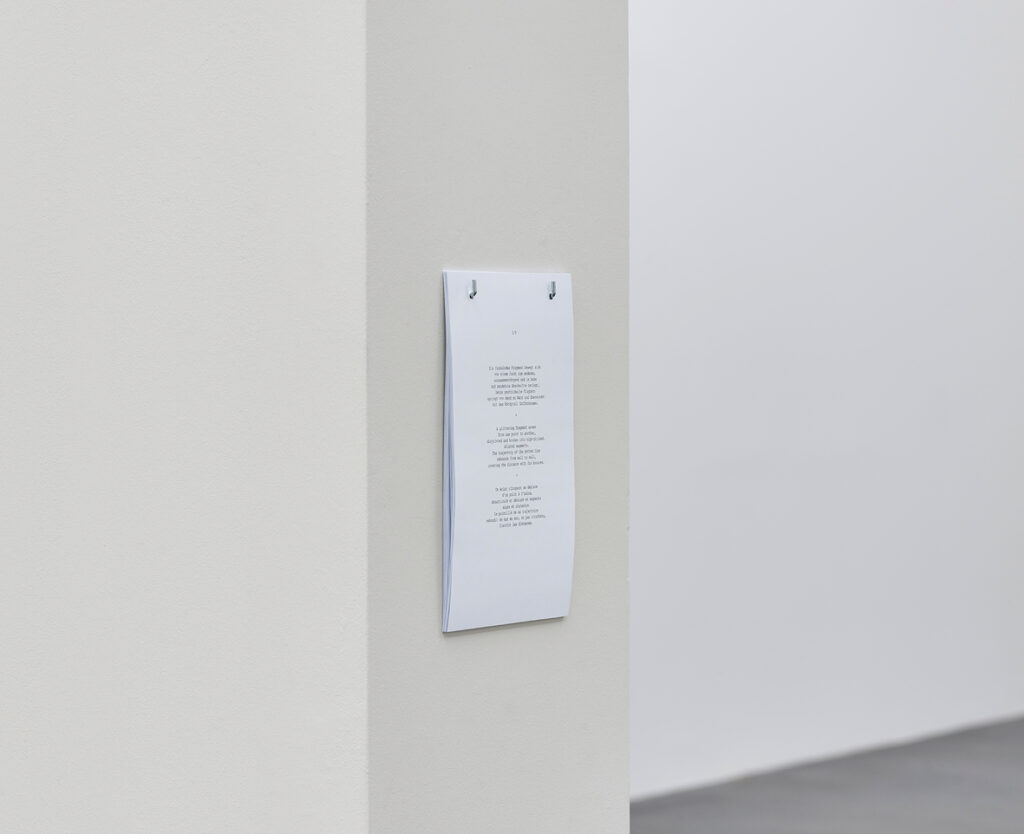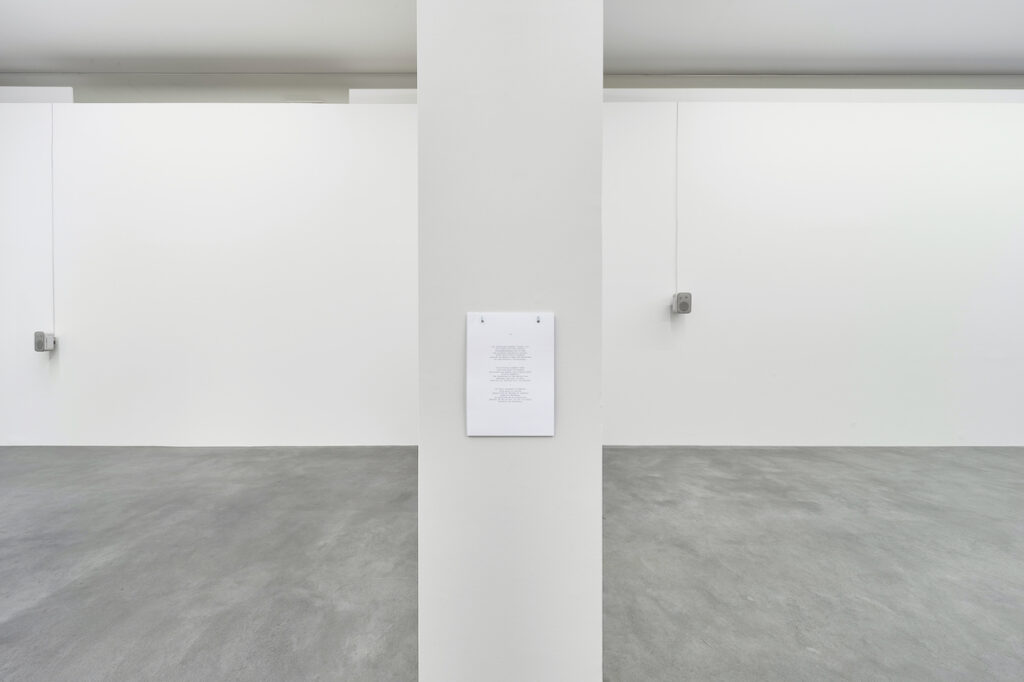 PEAC Museum, Freiburg-im-Breisgau, 2023 – photos Bernhard Strauss 
---
d
about
– text by Dietrich Roeschmann, press article Badische Zeitung, Nov. 2023, German